The World's Smallest Pump You Can Take On Your Rides! Inflate Any Tyre In Seconds!
✔️Ultra light & sleek design. Fits in Saddle Bag, Pocket or our Secure Mount (included!)
✔️Air Tight Fit- Pumps 30% faster than traditional pumps
✔️Flexible Hose - Easy and Convenient to Use
✔️Multi valve support: fits both Presta and Schrader valves
SAY GOODBYE TO FLAT TYRES AND FRUSTRATION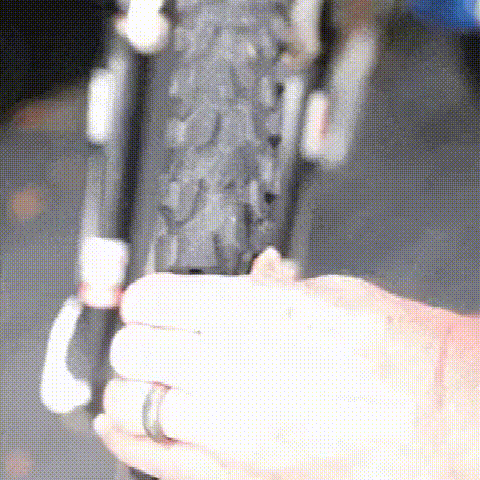 Honestly, there's nothing more enjoyable than taking the bike out for a ride. It's the first thing you think of when you get time off work
There's not much that could ruin such a perfect cycling experience?
Well, besides muscle cramps and maybe creaky knees ... the next worst thing would be getting a flat tyre. Just out of the blue.
It's so annoying!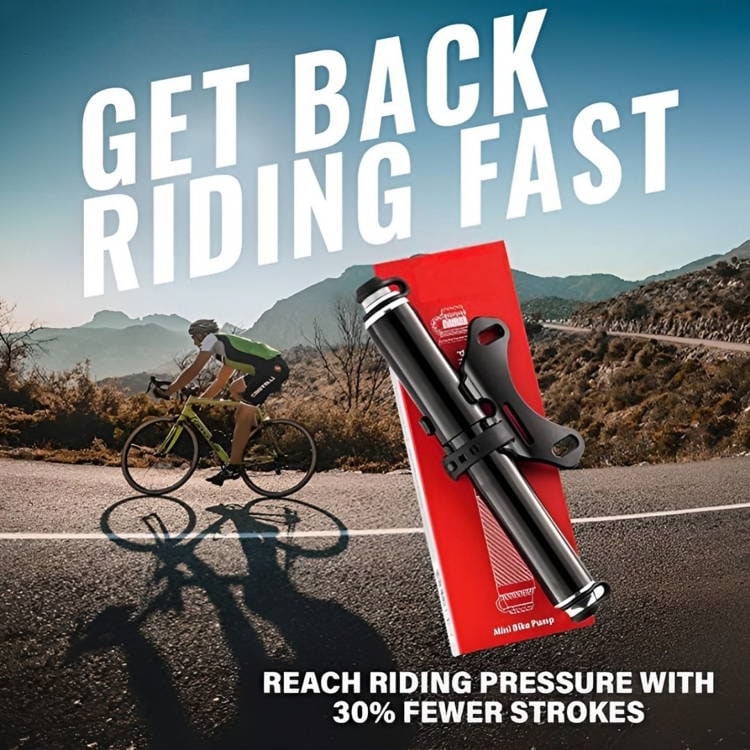 Flat Tyres can Be Tiring and Embarrassing!
You feel hopeless and at the mercy of chance. Especially if you're far from your destination, maybe out mountain biking or on the side of the road really far from home.
Having a pump at home isn't enough. As a cyclist you should own a micro pump. For emergencies like this when your pump at home can't save you.
Problem is most people don't like carrying bike pumps because they always seem to have one fault or another. They're either too long, too heavy, don't pump quick, damage the valve, need an adapter, can't be firmly fixed on the valve, etc.
The frustration from these experiences is what motivated us to come up with a pump that's designed to fix those issues with other pumps. A pump that ticks all the boxes: The Micro Pump !
It features a 2-in-1 hose that fits both Schrader and Presta valves. No adapter needed.
Super light and easy to carry due to its "innovative design"
The hose is smartly stored inside the pump (in its barrel - the bigger part that you hold to do the pumping). So it's much easier to carry around since it looks like less load.
Plus we took away the excess length most other pumps have. This is the smallest aluminum pump on the market both length and widthwise - just 7.3" so it can fit into your 7.5" saddle bag.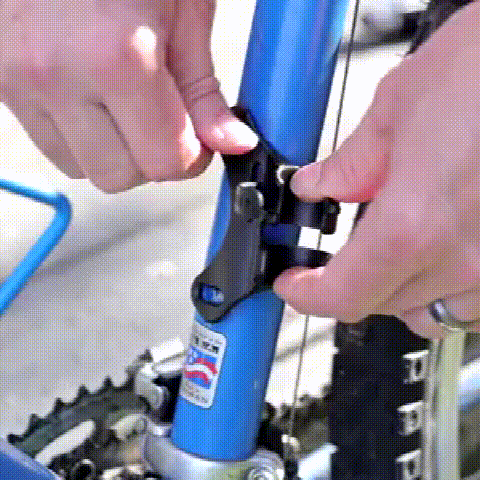 Take your cycling game to the next level!
It comes with a 90-day "Love it or all your money back guarantee."
Because we're so sure of it's quality. And that you'll absolutely love it when you get yours.
You might even want to get one for each bike too, like almost every other biker with more than one bike does.