Do you want a heavy duty trimmer blade?
This 6 Steel Razors Trimmer Head is the best tool for cleaning your beautiful lawn. This is the best replacement for the old, heavy and expensive lawn mower. This cuts and trim grasses perfectly according to your preference. This can also be used to trim and shape bushes and hedges.
PRODUCT FEATURES:
HIGH QUALITY- Blades are constructed from high-grade steel alloy for ultra hardness, sharpness and extra durability. Sharp blades meet your mowing needs, suitable for lawns, gardens, clearing bushes, and eliminating weeds.
SPECIAL DESIGN- Designed with 360° blades for full coverage cutting with no dead spots. Cut more effectively with less time while saving gas or electricity.
UNIVERSAL- Universal head fits almost all trimmer models . Easy to install, simply screw the head onto the trimmer unit for quick setup.
FLEXIBLE- For resistors such as stones, the blade can be stretched, cut more evenly and removed more thoroughly.
EASY OPERATION- Provide convenient replacement parts for your trimmer that are easy to install and use.Make trimming the lawn and removing weeds easier, quicker... and fun too!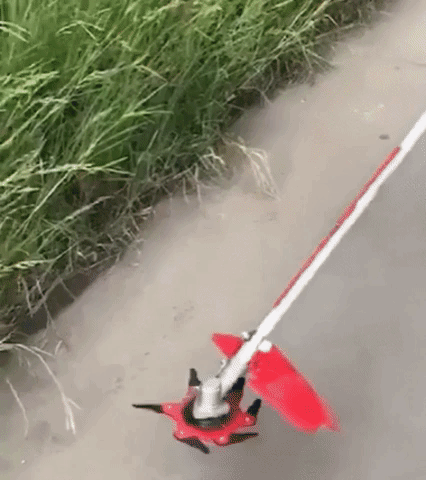 EASY TO INSTALL, EASY TO USE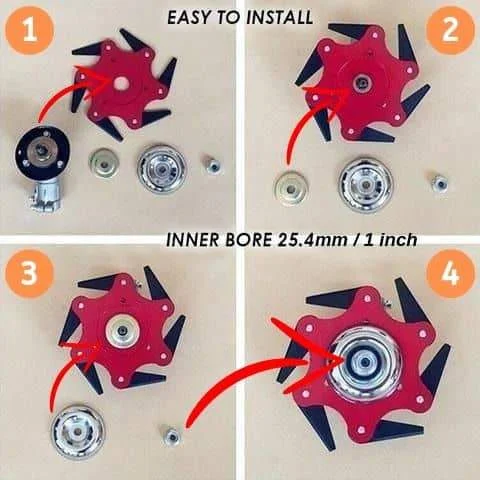 UNIVERSAL FIT - FIT MOST OF THE TRIMMER/WEED EATER BRANDS
It fits on brands such as Black+Decker, Weed Easter, Worx, Craftsman, Toro, Stihl, Echo, MTD Brands, Homelite, Husqvarna, and many more. It can be used on both Petrol/Gas and Electric Sting trimmer.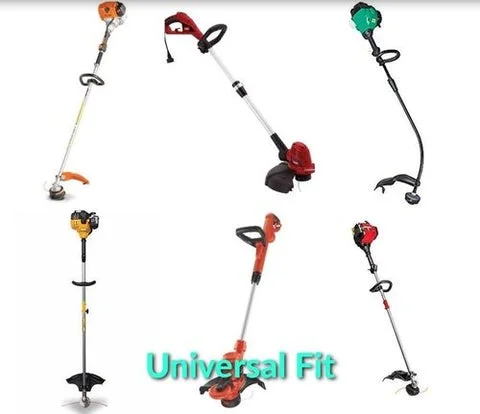 SPECIFICATION:
Material: Manganese steel
Mounting hold diameter: 25.4 mm (1" in)
Diameter: 11 cm (4" in)
Height: 6 cm (2.36" in)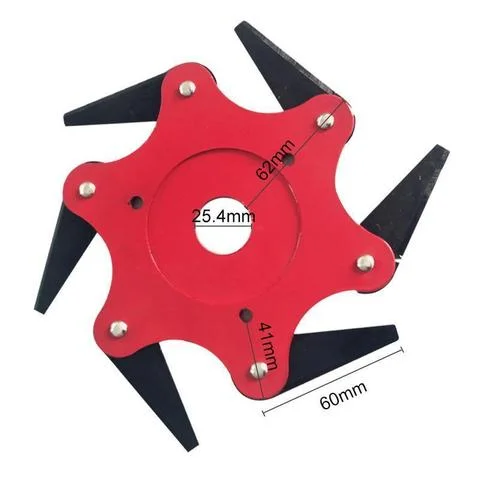 PACKAGE INCLUDES: