NATURALLY, ENJOY BETTER QUALITY SLEEP AND REDUCE STRESS
Say hello to natural, effective relief!
If you were tired of relying on medications for a quick fix. You started looking for natural solutions as a revolutionary drug-free remedy for anxiety, insomnia, and other conditions related to stress.
A handheld microcurrent sleep device is sure to be an efficient solution to improve your sleep.
ENJOY DEEP, NATURAL SLEEP | Fall Asleep Faster & Enjoy Better Quality Sleep
Sleep aid devices simply hold the Sleep Aid in your hand as you go to bed and the gentle rhythm trains your brain and body to calm down.
Not only does the Sleep Aid help you fall asleep faster, but it can also improve the quality of your sleep!
Quiet Your Mind & Calm Your Body
The Sleep Aid is safe, non-invasive, easy to use, and can be taken everywhere you go.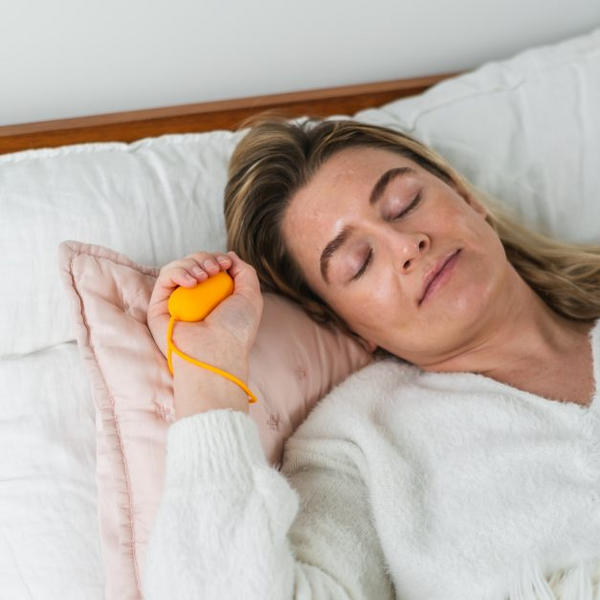 EASY & EFFECTIVE | How hand-held sleep aid instrument works
It sounds unbelievable: By holding the Sleep Aid in your hand, you can quickly enjoy better sleep and reduce stress. But it's true sleep aid devices for insomnia– and we have the actual user stories to prove it!

The Sleep Aid sleep aid devices for insomnia are safe and natural… and now, thanks to the Sleep Aid, you finally have an affordable handheld version you can take anywhere!
RELIEF THAT WORKS | Calm Yourself Down – Anytime, Anywhere
Carrying a Sleep Aid is like having a warm hug in your pocket that you can discreetly turn to whenever you need a bit of comfort and calm.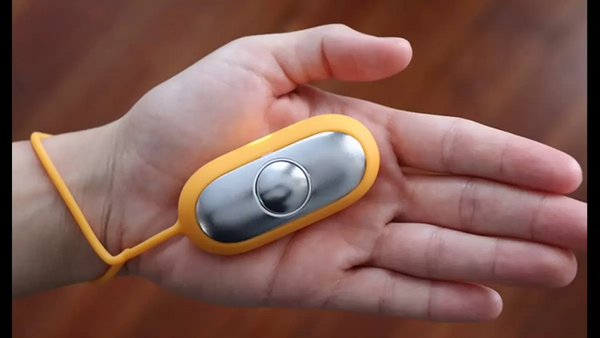 The smart sleep pill device is that it can be customized to fit your personal needs. Simply adjust the frequency settings to calm yourself in any situation.
With the Sleep Aid handheld microcurrent sleep device, you will always have the support you need!
The Chill Pill Is So Discreet,
Nobody Will Know You're Using It
NON-INVASIVE

Pills can help with your mental health and improve life quality

PORTABLE & DISCREET

Sleep Aid mend your mental is compact and wraps comfortably around

ONE-TIME PURCHASE

Help you mitigate the challenges associated with prescription drugs
The Sleep Aid easy to use
People of all ages achieve great results using the handheld sleep aid device for anxiety. The Sleep Aid sleep aid device is also high recommend reviews on Reddit.
| | | |
| --- | --- | --- |
| STEP 01: Turn It On | STEP 02: Adjust the frequency | STEP 03: Find Your Grip |
IMPROVE YOUR SLEEP & REDUCE STRESS
Simply by holding it in your hand, the Sleep Aid for anxiety relieves stress and improves your ability to fall asleep faster. This revolutionary new drug-free device is safe for all ages.
SPECIFICATION
Condition: 100% New
Item Type: Holding Sleep Instrument, Microcurrent Sleep Aid
Material: ABS
Mode: Sleep Aid Device & Handheld Anxiety Reliever
Power Supply Mode: USB Charging
Battery Capacity: 500mAh
Input Voltage: DC 5V/1A
Working Power: 0.5w
Endurance Time: 20 Hours
Suggested Use Time: 20 Minutes