Looking for an incredible product that can help you in repairing holes in clothing by creating unique patterns on it?
All you need is this Darning Mini Loom Machine. The small loom is great for repairing holes in clothes and creating patterns in design. The mini has a very creative appearance, and the weaving loom can make your operation more simple and convenient. You may use any color combination in order to repair your ideas. The device is made up of two parts: metal hooks and a wooden disc. A strong rubber band connects the pieces. It can be used to repair jeans, socks, and clothing, as well as weave tapestries, mats, carpets, scarves, and other items. After using it, you will undoubtedly fall in love with it.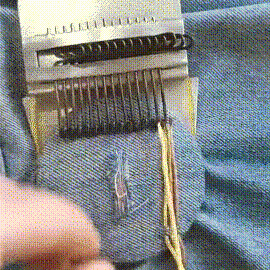 Why should you have this Darning Mini Loom Machine™?
✅ Make Sewing Convenient: The tool's design is very creative, and it can make sewing more simple and convenient. You can use any color combination to create one-of-a-kind artwork. It also encourages your children's creativity.
✅ Repair Holes in Clothes: The device is capable of repairing small holes in clothing, and you can create a variety of patterns in the design. A large area can be quickly and easily repaired. Ideal for darning and designing plans.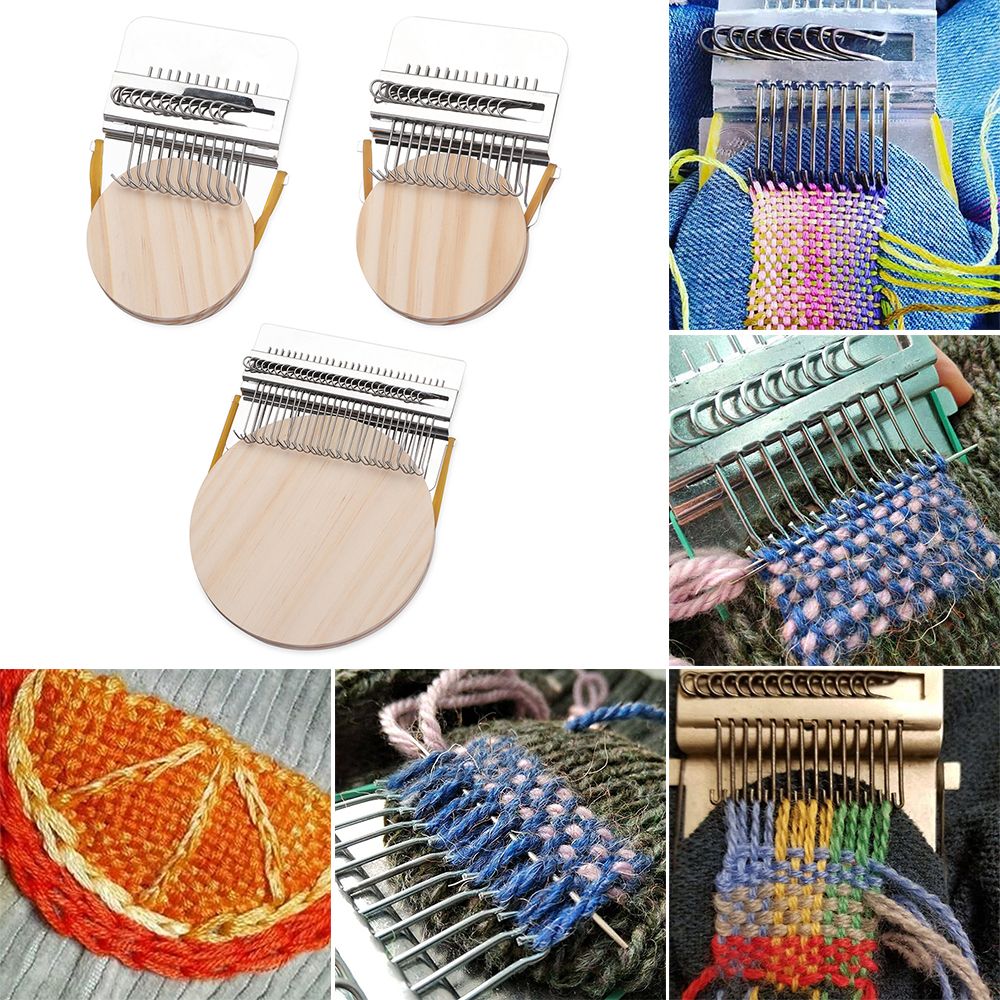 ✅ Simple to Use: Simply stretch the fabric over the tool, use the rubber bands to secure the fabric and loom in place, set up your warps, and begin weaving. Ideal for darning and designing plans.
✅ Convenient & Portable: It is made up of two parts: a metal hook and a wooden plate. The darning machine's small size makes it portable. Large-area repair is simple and quick. Ideally suited to the art of darning and design plans.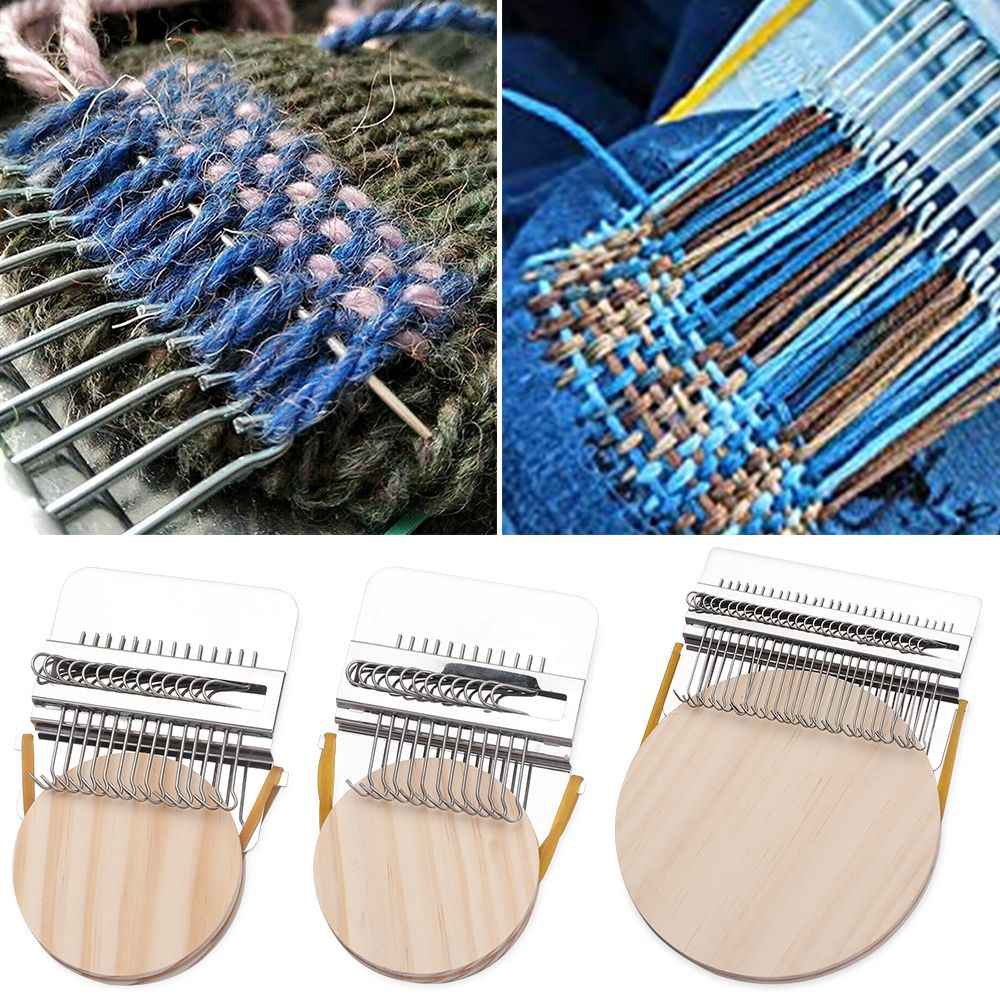 ✅ Encourage Creativity: With this small weaving loom, craft enthusiasts can make even more beautiful creations. Giving it as a gift to friends or family would be the best option. The most convenient darning machine also encourages creativity in your children.
Specifications:
Material:

Wood + Steel

Number of Hooks:

12 hooks, 14 hooks, 28 hooks