Is Snoring Disrupting Your Sleep?
Stop Snoring Now with Our Natural Alternative Snore Stopper Magnetic Nose Clips!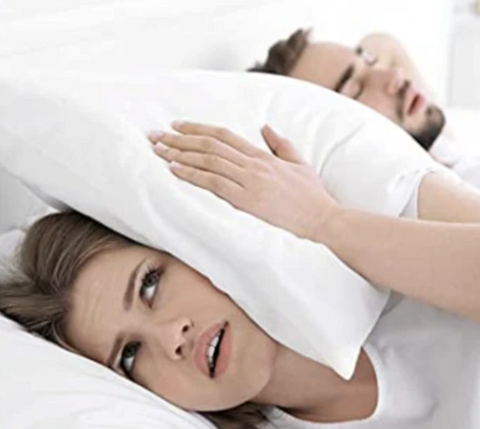 One in every two males and one in every four women in their forties and fifties snore while sleeping. This technology has already helped tens of thousands of individuals sleep better and more quietly at night.
Two magnets are used in our snore stopper. Both magnets on each nostril work together to boost airflow via your nasal canal, which lowers snoring and improves sleep quality. It will efficiently stop snoring without causing any negative effects.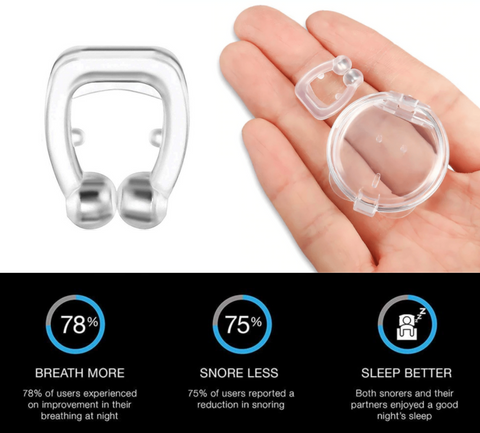 ✅ Better Breathing and Stops Snoring
✅ Hypoallergenic
✅ One Size Fits All
✅ Change The Habit Of Oral Respiration
✅ Comfortable Stop Snoring Device
✅ Magnet Holds Well To The Nose
✅ No discomfort While Sleeping
Included:
2 x Snore Stoppers
OUR GUARANTEE:
We believe our products can help people's everyday lives, and we fully stand by our products. We offer a risk-free 30-day guarantee on all our products. If you don't have a great experience, we will ensure you are satisfied with your purchase. We also offer a 1-year free breakdown warranty on our products.