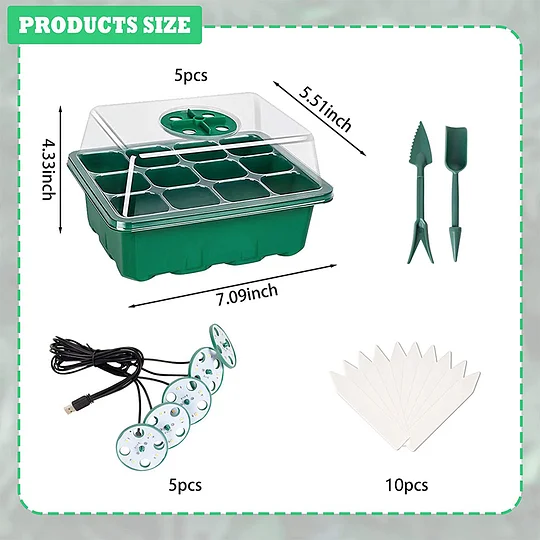 Type: Nursery Trays & Lids
Finishing: Not Coated
Material: Plastic
Plastic Type: PET
Feature 1: Help plants photosynthesize
Feature 2: Adjustable air hole
Feature 3: Durable and Reusable material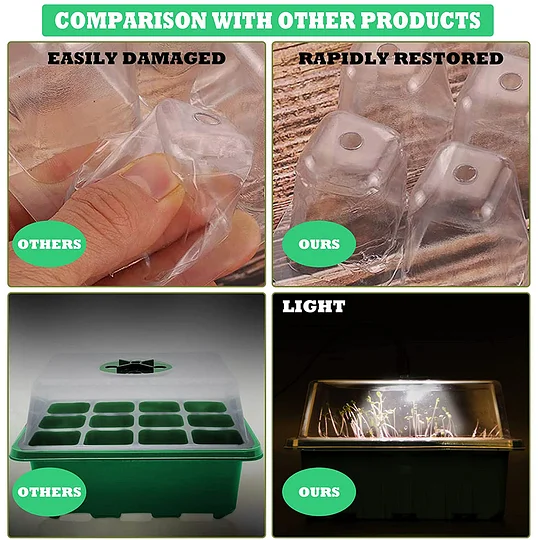 NEW DESIGN:
With a plant growth light on the top lid, it can help your plants photosynthesize, resulting in rapid, natural growth and abundant harvests.
MATERIAL:
Seed Starter Trays are made of high-quality plastic, which is durable and reusable. And with a clear lid, it is perfect for watching the seed germinating and growing.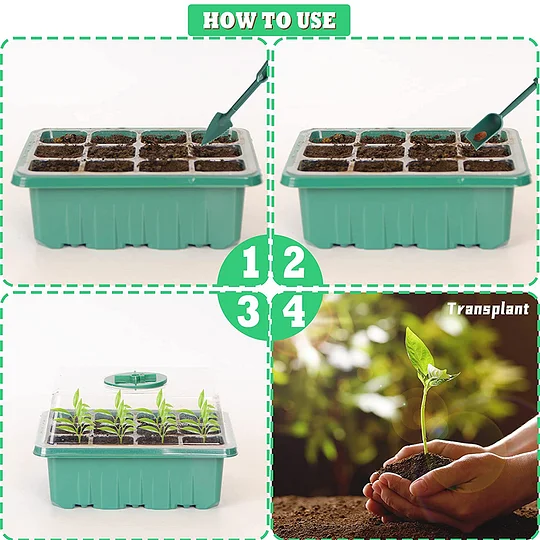 The lid of the seed tray has an adjustable air hole, you can adjust the humidity in the box, promote air circulation and help seed growth. And the bottom of each cell has drainage holes to prevent the root system from absorbing too much water, which can properly drain water and protect the roots from rot.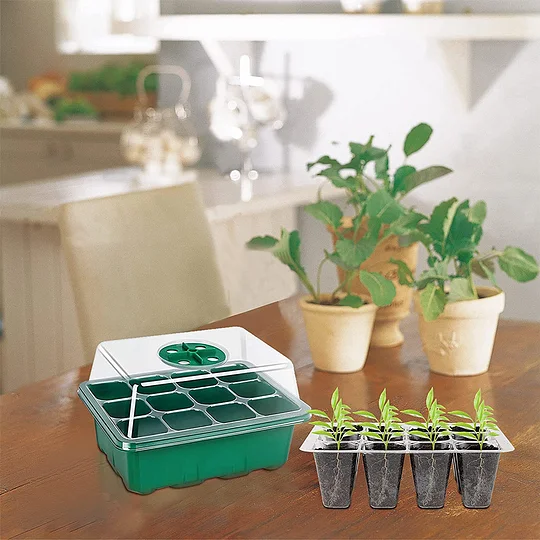 SIZE:
7.28"L x 5.7"W x 4.3"H, each of the 12 cells has an ideal size of 1.5" x 1.5", perfect size for flowers, vegetables, fruits, and everything in between!
5 PCS PACKAGE INCLUDES:
5 x Seed Tray, 5 x Bottom Tray, 5 x Plant Growth Lights, 5x Usb Cable, 2 x Garden Tools, 10 x Plant Labels.