When you're in an environment that you can't control, are you worried about what you could be breathing in? Although there are pollutants everywhere, this wearable air purifier can help you breathe cleaner, healthier air.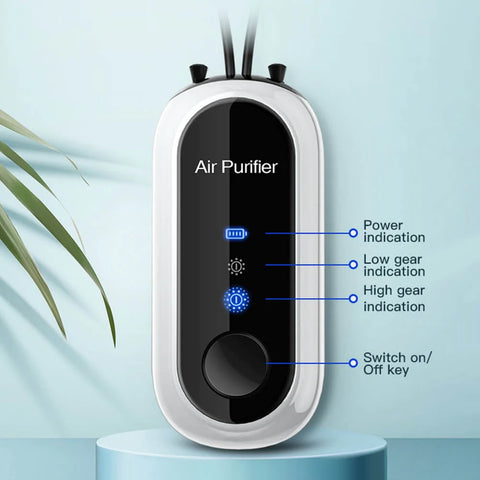 The air around you is purified everywhere you go by this portable, lightweight gadget that you may wear. In a three-foot radius, you will be inhaling clean, wholesome air as a consequence of the device's emission of negative ions that bind with airborne pollutants, making them heavy and leading them to fall to the ground.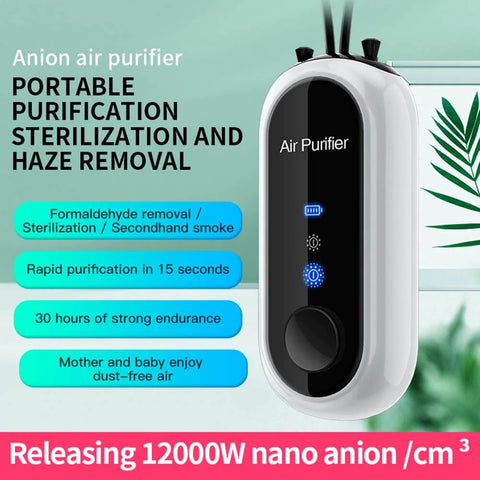 While you sleep, unwind at home, go out on the town, or drive a long distance, this amazingly low-maintenance and simple-to-use gadget works around the clock to make the air you breathe safer. The technique is straightforward, and the results are astounding. After buying one, you'll wonder how you ever managed without one.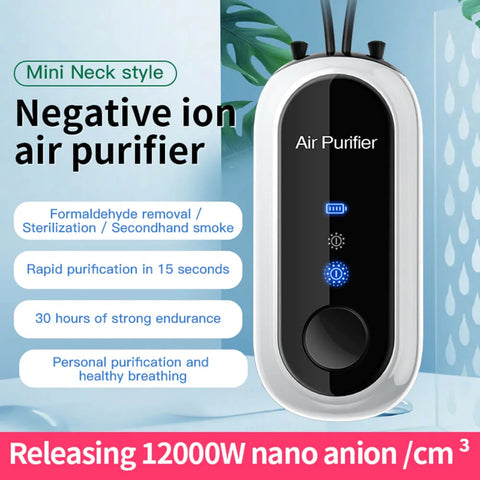 Features:
Wearable and comfortable: This purifier may be worn around the neck or fastened onto your shirt. It is smaller than many technological equipment. The purifier won't damage you if it gets stuck on anything thanks to a breakaway safety lanyard. You can carry it anyplace because there aren't any distracting motors or fans to keep you or others around you from working.
Low Maintenance: It is very simple to clean and recharge this purifier. The battery lasts for roughly 30 to 60 hours without needing to be charged, and thanks to a self-cleaning mechanism, you won't ever have to worry about changing filters or motors. And if you do need to charge it, you can do it overnight because it just takes around 2 hours to completely charge.
Stylish And Disrespectful: If you prefer not to wear the air purifier around your neck (to most people, it will resemble a simple pendant or necklace), you may hang it in a certain area of your home or in your car like any other air freshener. Its understated and sophisticated appearance makes it unobtrusive and simple to conceal in any environment.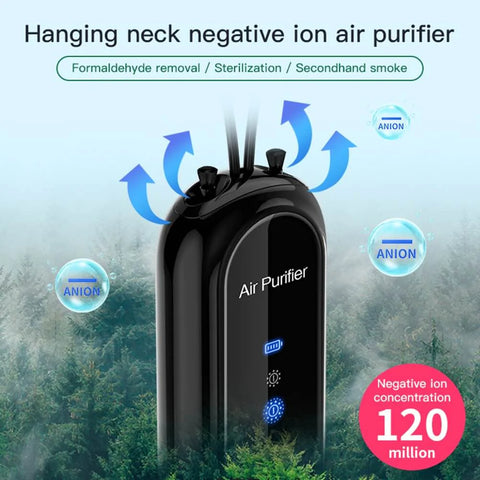 Benefits:
Negative ions link with viruses, dust, allergens, germs, smoke, and pollen in your area and force them to fall to the ground, creating a three-foot-diameter field of clean air around you. As a consequence, you will breathe cleaner, healthier air. According to studies, these air purifiers are quite good at cleansing the air and getting rid of dangerous contaminants.
With the touch of a single button, this air purifier may be turned on or off. The product is turned on by the blue LED light. When the light is charging, it will flash blue, and after it is completely charged, it will shine continuously. You can easily charge this air purifier using your tablet, laptop, or smartphone thanks to a simple USB charger.
This mobile air humidifier/purifier is so lightweight that you can carry it wherever you go without getting weary of carrying it or having to continuously find a place to charge it. It's portable on planes, trains, and automobile journeys thanks to a metal carrying bag and a USB charger.