💕"Hearts forever intertwined under the watchful eye of God."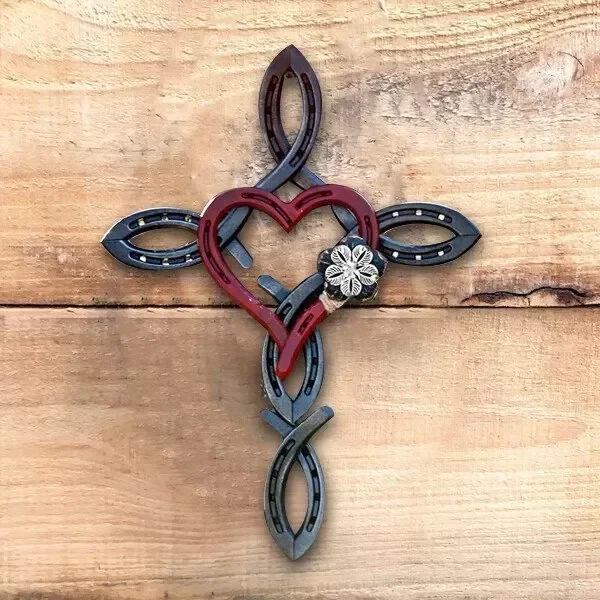 This horseshoe cross is made of recycled horseshoes and is hand-made, which can bring good luck to love!💘
These feature a natural cross seal and a distressed or shiny heart. The flower will be burlap in what is available at the time.