Photocatalyst Mosquito Killer Household Inhalation Mosquito Killer Mosquito Lamp Fly Trap

Tips: please keep you children out of reach! ! !

Product Name: Electric Mosquito Killer Lamp
Lamp bead type: LED purple light
Product color: white
Working voltage: DC 5V
Rated power: 4.5W
Power supply mode: USB/charging
Product size: 85×85X210mm
Product function: night light/mosquito killer


360° Electric Shock Killing Mosquito Challenge-No Mosquitoes Left
The main dimension three-dimensional trapping technology can attract and kill mosquitoes 360 degrees throughout the day, taking into account the effect and speed.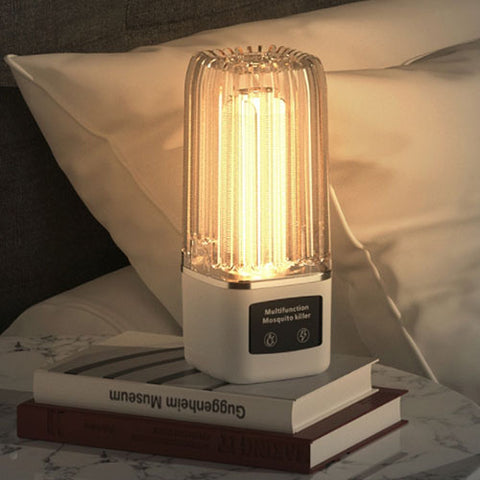 Light waves induce mosquitoes irresistible
Using the phototaxis of mosquitoes, a large area of mosquito-trapping light waves are emitted and mosquitoes are trapped in a large area.


It will be slightly different depending on the objective environment, please understand.(Pure manual measurement error is less than 0.5cm)