VERSA charges your Apple & Samsung devices faster than your average wired cables.  Our compact portable design makes it easy to bring anywhere. A power bank phone travel charger never looked so good.
Magnetically charges your devices on the go

4x Faster* wireless charging speeds

No need to plug in various cables

Compatible with Apple & Samsung (iPhone 7 & Later)

Beautiful All-in-One Design 
VERSA is the best solution to charge your smartphone or earbuds wherever you go! No more backpack full of tangled wires and cables.
Charge 2 Devices at the same time (Smartphone & Earbuds)
Qi Standard Wireless only compatible devices
Magnetic Alignment
The VERSA is great for people on the go. Magnetically attach the VERSA to your device and instantly charge. Low battery is a thing of the past.
VERSA is equipped with strong easy-to-use magnetic connection to keep your iPhone in perfect view whether you want to FaceTime in Portrait or watch a movie in Landscape mode. 
Finally a solution to charge your smartphone and earbuds without living life plugged into the grid.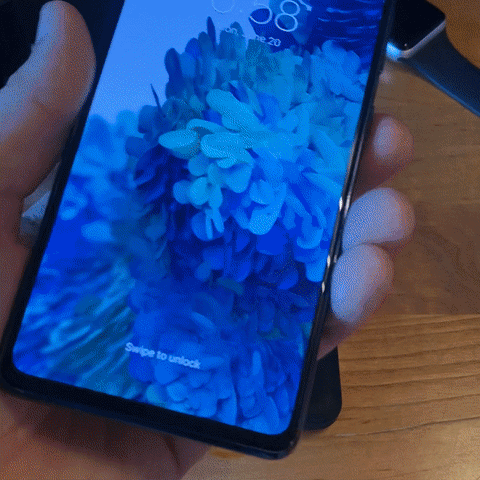 VERSA is powered by the latest Quick Charge technology that is proven to charge all of your devices up to 4x faster than your average wired cable.
The wireless charging stand outputs up to 15W for Phones and 5W for headphones (airpods 3/Pro/2). If you want to FastCharge, plug your VERSA into a USB-c and output up to 22W!
Our power bank comes 10,000 mAh, can charge your smartphone 0-100% 5x on a single charge. 
That means you spend less time sitting around waiting for your devices to charge and more time enjoying life wherever your adventures take you.  
VERSA is incredibly convenient and portable.  It's smaller than most wallets so it easily fits in your pocket, handbag or backpack. 
VERSA is compatible with most Apple, Samsung, Google & LG smart devices. 
So whether you've got an iPhone, AirPods, or Samsung Galaxy this charger stand power bank will work for you.