Keep Dirt Trapped At The Doorway And Out Of Your House!
No more dirt & water trails – The Magic Door Mat will (almost magically) absorb all water trails and mud stuck to the sole of your footwear. The high-quality cotton structure absorbs liquid in an instant, while the microfiber locks in the dirt and muck. Stop the sand, snow, grass, leaves, pine needles, and road salt at the door.
The non-slip PVC backing lets you wipe your feet thoroughly so that even the most stubborn mud and dust stay at door without you having to take off your shoes.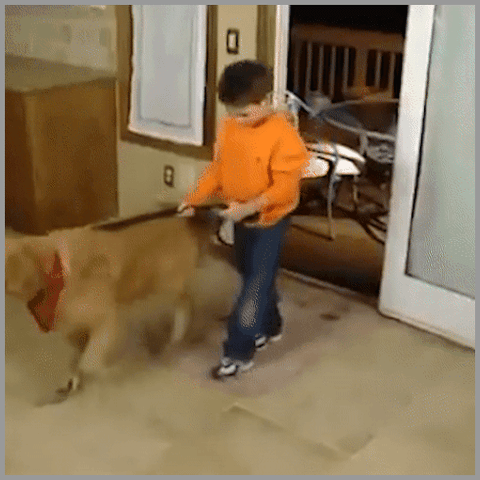 FEATURES:
Perfect for pets and kids: Avoid footprints on the carpet – Got kids & pets running in and out of the house? The mat will let them in, but keep the dirt out.


Give the cleaning a rest: No need to run around with the mop all day. Minimal cleaning required. Ultra-thin door and floor mats will fit under almost any door.
They are lightweight, 100% machine washable, and low temp dryer safe as well.


Don't break a bone – The mat has a latex covering on the back that makes it absolutely non-slip. You're in safe hands.


Ultra-absorbent door mat fibers soak up dirt, dust, and moisture.


Avoid dirty footprints on the carpet!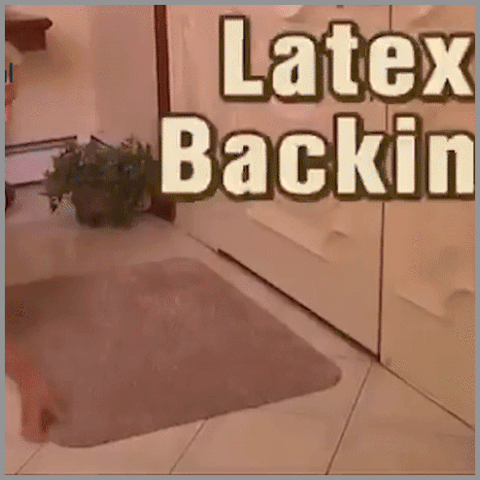 SPECIFICATIONS:
Dimensions: 45cm x 70cm
Material: 55% Cotton, 45% Polyester
Backing Material: 100% Latex backing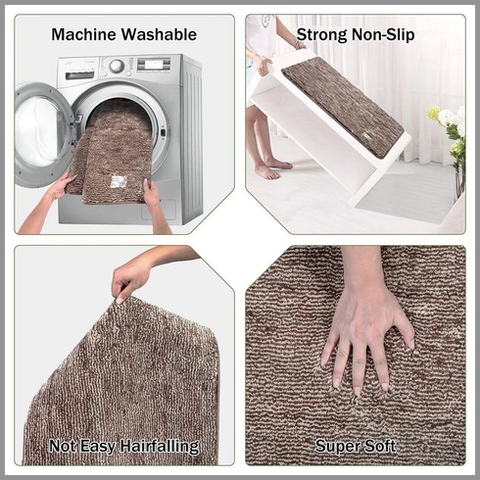 PACKAGE INCLUDES: