The LED Speedometer Display is perfect for keeping track of your speed.
Don't get pulled over due to speeding!
The device is easy to install and use. The suction-cup design won't leave marks on your dashboard.
Right now, the LED Speedometer Display is on sale!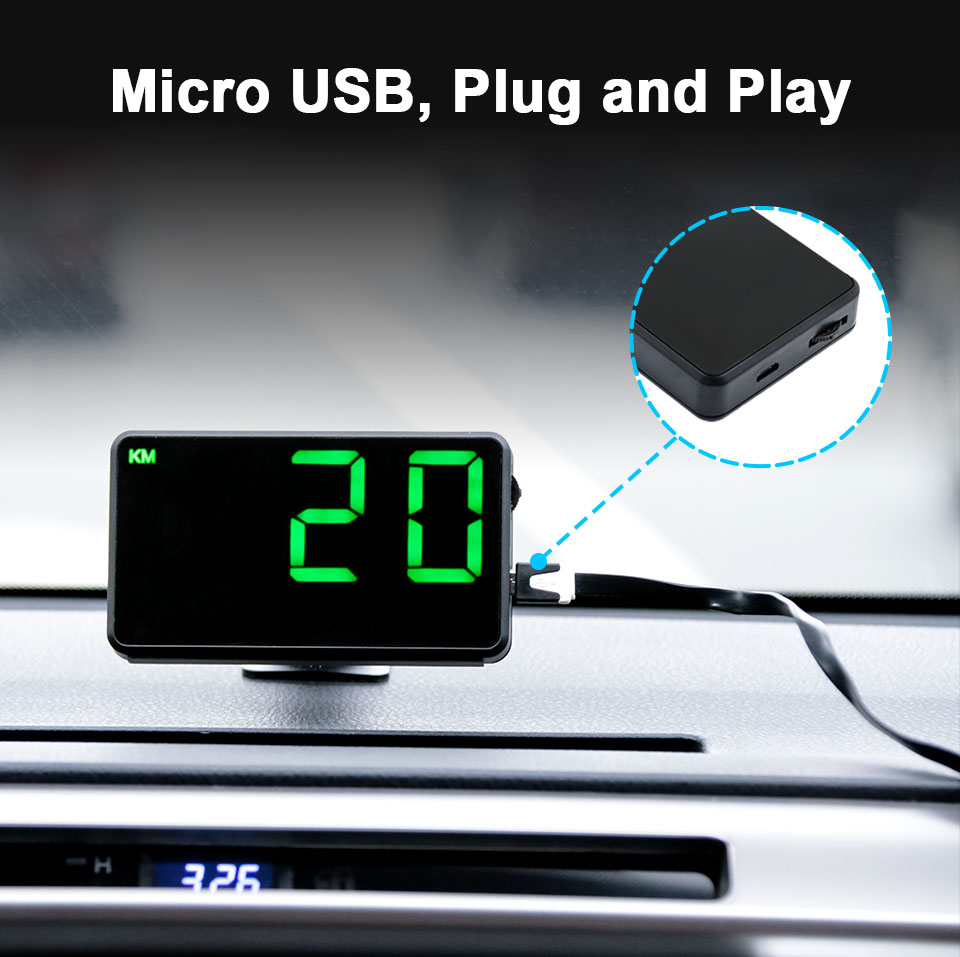 "This LED Speedometer Display is very easy to read and sits in a better field of vision for easy digital reading while driving. Was pleasantly surprised, would heavily recommend. The bright green numbers are easily readable."
~ Eren C., Nueby customer
GPS Speedometer: Collecting real time speed from GPS satellites
Plug & Play: Powered through vehicle lighter outlet jack
Display MPH Or KM/h : Simple push button set up
Over-Speed Warning: 3-second alarm beep and display flash will warn driver 93 beeps for over speeding alert)
Universal: Compatible with all cars, trucks, bikes, & motorcycles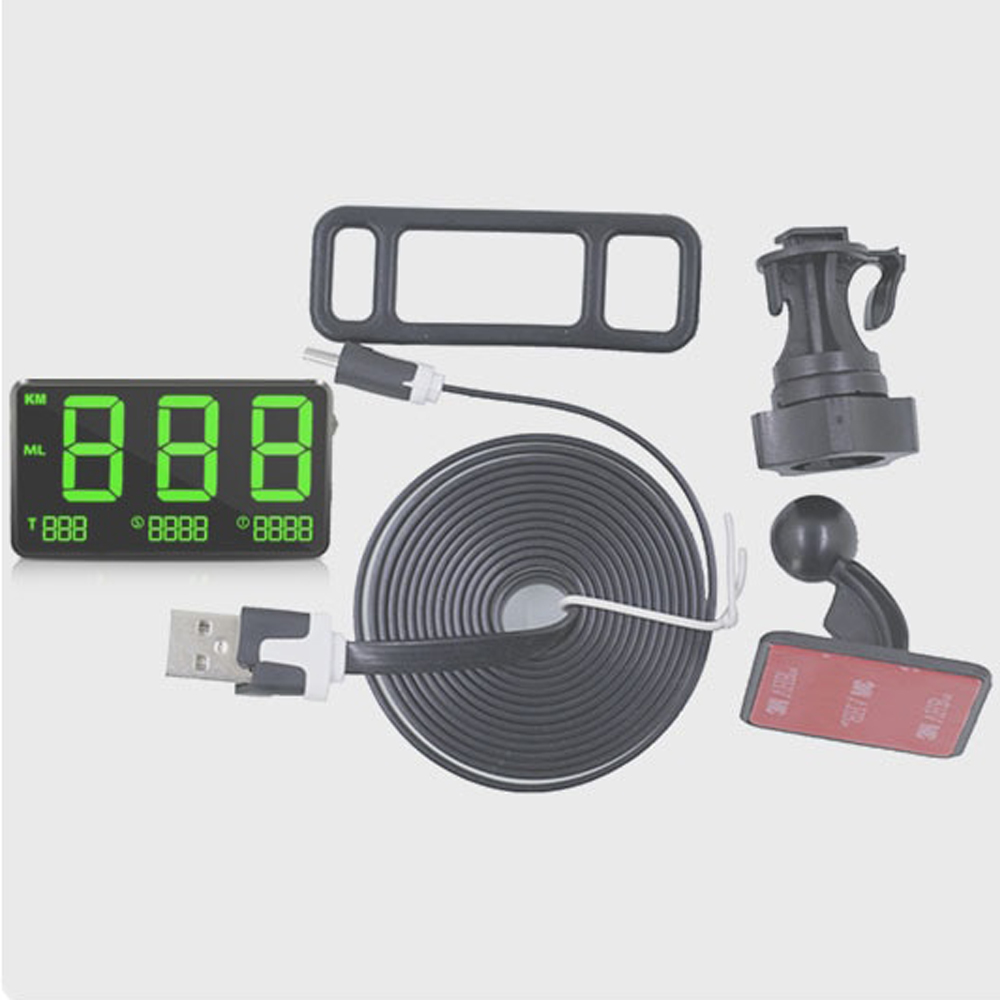 ✓ Driving time and distance calculation and display
✓ Auto adjust brightness through sensor for day & night-time driving
✓ Alarm mute function
Screen Display Modes:
✓ Mode A: Single Display Mode - Only speed in full screen
✓ Slide the toggle switch up and hold to see the driving speed only, repeat to see full information display.
✓ Mode B: Multifunctional Display Mode - Speed, Single Driving Time, Single Driving Mileage, and Car Voltage.
✓ Slide the toggle switch down and hold to see the time display at the bottom right corner, repeat to see the altitude display.
Specifications:
✓ Output frequency : C80 hud Head Up Display
✓ Connection method : Wired
✓ OBD2 Display: Car speedometer
✓ Working Logic: Get speed from GPS satellite
✓ Hud: Head-up display
✓ Car Hud: Hud display car
✓ Carplay: Head-up display car
✓ C60S: Stand Display
✓ Size: 105*59*16.5mm
Included:
— 1 X LED Speedometer Display