THE TOP RATED SAFETY VEST TO INCREASE YOUR VISIBILITY!

It's dark outside and all you want to do is go for a run or bike ride for some relaxing late night miles. Our LED Safety Light Vest is designed to keep you highly visible with it's special designed illumination modes.

It is the perfect, lightweight replacement for your bulky and uncomfortable safety vest. You will forget you even have it on! You can wear it over a t-shirt during the hot summer days and you can also put it over your jacket during the fall and winter. This is an essential addition to your running and cycling gear. Own the night while staying safe!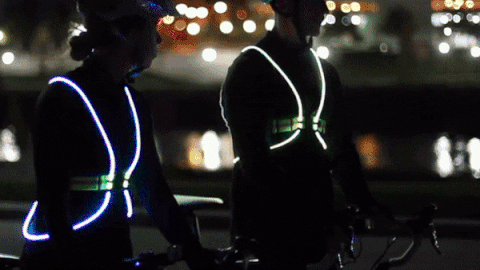 Light Vest Feature(s):
High Visibility Reflective Clothing: Our Vest uses high-quality silver reflective material and LED night lights.
Lightweight & Comfortable: It is made of ultra light mesh fabric that provides instant comfort and keeps your body cool
Easy to Wear: The elastic strap buckle is designed for easy on and off
Different Colors: Choose between five different color options!
Specification(s):
Net Weight: 155g/ 0.3 lb
Size: One-size fits all (adjustable)
Waistband: 60-100 cm / 23.5-39.5 "
Material: TPU light guide fiber
Color: Red, blue, yellow, green, and pink
Washing Methods: Hand wash after removing the LED group
Package Include(s):
1 x LED Safety Light Vest