Do you want to achieve the perfect golf swing by strengthening your grip control and stability?
A great swing begins with an excellent grip. Players can feel where their hands should be by using this Golf Swing Grip Trainer as a training tool. To hit the ball with strength, precision, or consistency, the proper grip is essential. It simulates how a golf club feels in your hands when held by the world's top golfers. The ideal hand position is provided by this training grip. An excellent tool for strengthening your foundation. The excellent rubber used to make this hand position corrector for the golf training grip is soft, comfortable, and long-lasting. It is a fantastic tool to help you develop your golf swing if you are a beginner.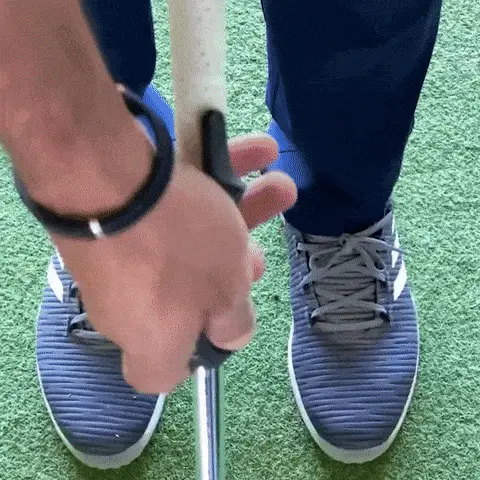 Why should you have this Golf Swing Grip Trainer?
✅ Improve Golf Swing: This grip trainer shows the right way to grip the stick so that you can hit the ball with strength, precision, or consistency. It is a fantastic tool to help you improve your golf swing and is ideal for golf beginners.
✅ Soft & Comfortable Grip: This golf swing training grip is composed of high-quality rubber, which is sturdy, long-lasting, and anti-twisting. The practitioner can hit the ball more easily because of the softer hand grip.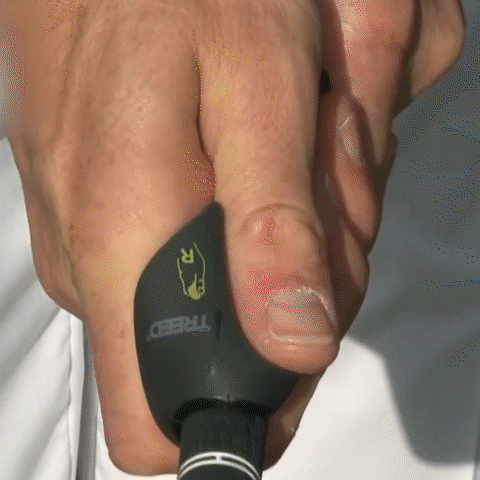 ✅ Perfect Training Tool: It is the ideal training tool for making golfers feel that their hands need to be on the club. It can help you keep your body and arms together to increase the effectiveness of your swing, and to get the right grip.
✅ Easy to Install & Compatibility: Any golf club handle may accommodate this grip trainer, which is quick and easy to install. It's ideal for golfers of all skill levels because you can practice for the ideal grip to improve your swing!
Specifications:
Material:

Rubber

Dimensions

: 25.4 x 15.5 cm / 10 x 6.1 inch