Show off your accuracy with this new interactive game!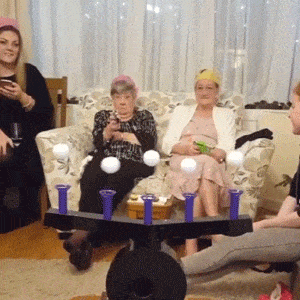 Not only is it at the top of every kid's wishlist, but it's also perfect for a family competition. May the best shooter win! Are you looking for new ways to entertain your guests? Reach out to the most enjoyable and exciting game that even Grandparents can play!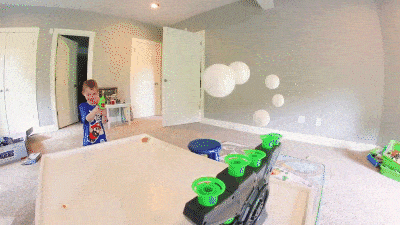 FEATURES:

Shooting targets in the dark-our electronic targets are designed to shine in the dark. Their ability to light up in the dark makes your night games more interesting.
Children can practice their hand-eye coordination skills and can also benefit from unique goal exercises. If these targets are allowed to absorb light during the day or shine a flashlight on them, they will glow in the dark.


Floating electronic target-equipped with 5 floating ball targets. After opening the toy, you can adjust it to the height you like. The ball will float in the air to enhance the role of the target and make your game more challenging.


Shooting game toy kit-this boys hover shooting target includes 1 target shooting frame, 5 combined targets, 10 floating ball targets, and 1 USB cable. This is a better way to develop children's vision, hand-eye coordination, and shooting skills.


Unlimited fun in the game-shooting children's buoys is made of environmentally friendly plastic. They are a safe, non-toxic, and tasteless material suitable for children to play with. The shooting target is suitable for soft bullet toy guns, such as shock wave toy guns, bead blasting guns, BB guns, etc.
Electronic gift for the children-this electronic target is a birthday, ideal for children during Christmas, it will provide them with a pleasant shooting game experience. We appreciate your business and value your buying experience with us.
PACKAGE INCLUDES:
1 x Air Blowing Base Target
​1 x Great Quality Blaster
​10 x Floating Balls
​5 x Shooting Darts