As winter approaches, make sure your vehicle is equipped with a portable heater that can keep it warm and comfortable. Our powerful car heater not only adds heat throughout the vehicle but also helps defrost windows when it gets too cold.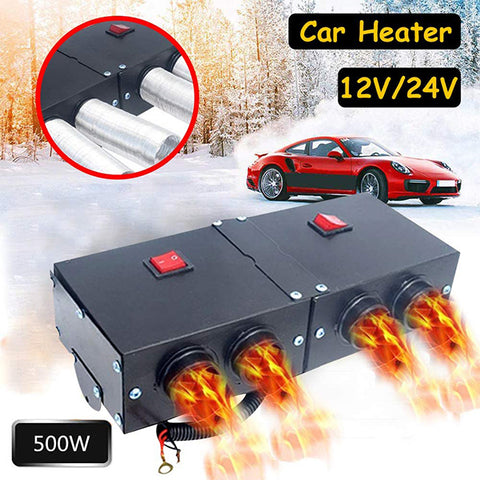 Using 12 volts of power, the 12 V car heater is capable of dissipating heat up to 100℃ easily. In addition, the car defroster is designed with four ventilation holes that help dissipate heat faster.
Not only that, but the windshield defroster also features four powerful fans that quickly melt the ice that forms the hard shell on the windshield. With its compact design, the car block heater fits perfectly on your dashboard without getting in the way of your driving.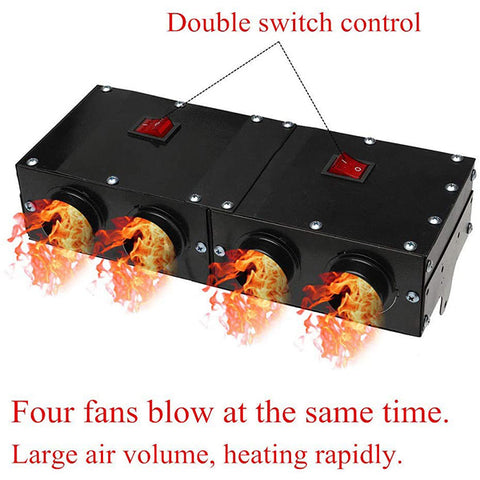 Best of all, the windshield heater has two separate switches so you have the option of using only one side if needed. Experience a hassle-free driving experience during the winter period by equipping your vehicle with our heavy-duty automotive heater.
FEATURES:
COMPACT: Due to its compact design, the car radiator is extremely compact and fits on most dashboards. It does not distract you from driving and does not give you unnecessary blind spots that can lead to accidents.
EASY TO INSTALL: Our heated windscreen requires very little effort to be installed on the dashboard of your car. All you have to do is stick the car defroster on your dashboard with glue or with screws.
VERSATILE: The 12-volt camping heater not only warms your car but can also defrost windows to prevent the snow from setting. This is especially useful when you use your vehicle on a daily basis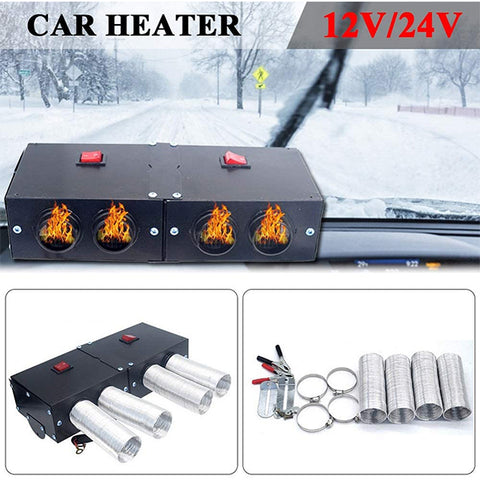 SPECIFICATIONS:
Product Size: 30 * 12 * 7cm
Materials Products: Electronic Components + Metal
Product color: Black
Number of fans: Four
Product weight:1100g
Voltage:12V/24V
Power: 500W
PACKAGE CONTENT:
1x Portable Car Defroster