If you're looking for an easy way to trim up your overgrown hedges and keep the tall grass in check, then our Cordless Electric Hedge Trimmer is perfect for your garden.
With its lightweight design and ball bearing blade system that provides more precision than other models on the market today, it's no wonder why so many people have given this machine high praise!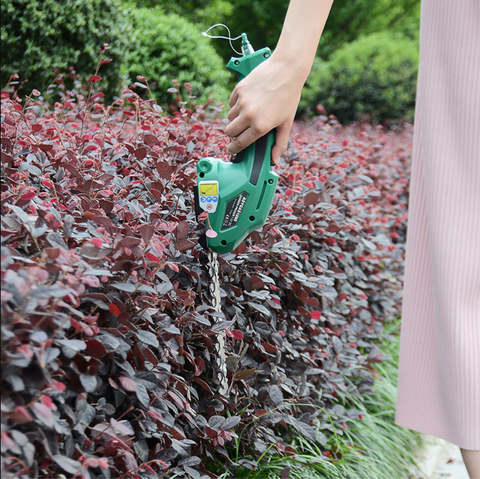 This Cordless Electric Hedge Trimmer has been designed with reliability as well as simplicity of use in mind. Featuring a powerful 7.2V battery, the electric hedge trimmer makes it easy to trim in all areas due to the cordless design.
This Bush Trimmer is the best tool to use for cutting tall bushes, hedges and shrubs. This two-bladed monster has one size blade that's perfect for your small trimming needs and a second that will cut through any thick brush like butter! The blades are made of durable steel with an edge thickness of 1/8 inch so it'll last you a lifetime without breaking on even the toughest jobs.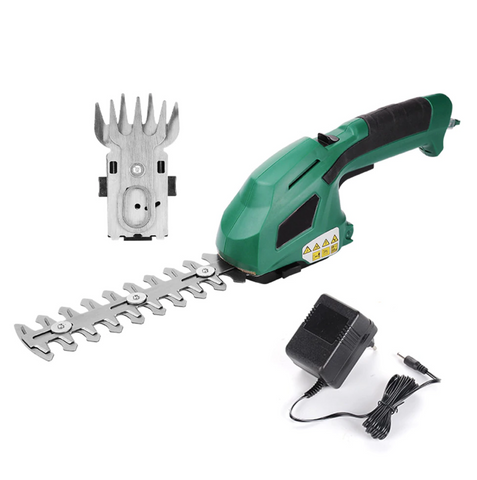 FEATURES

BUILT TO LAST - Simply put, this battery powered hedge trimmer was built to last. It comes with two heavy duty blades which seamlessly cut through some of the thickest shrubs. The 1300mAh power within the battery provides up to 60 minutes of continuous operating time after one charge.

PRECISE
- Make all of the shrubs and brushes seem perfectly aligned with this battery hedge trimmer! The handheld design makes it extremely easy to ensure proper cuts to give your garden a beautiful shape overall.

EASY TO USE -
 Using this bush hedger is as simple as charging the battery, switching it on, and trimming away! Extremely agile and lightweight.

PACKAGE INCLUDES
1 x Battery Operated Hedge Trimmer

2 x Blades
ORDER YOURS NOW!