Still, sharpening your chain saw with a file or other laborious tool?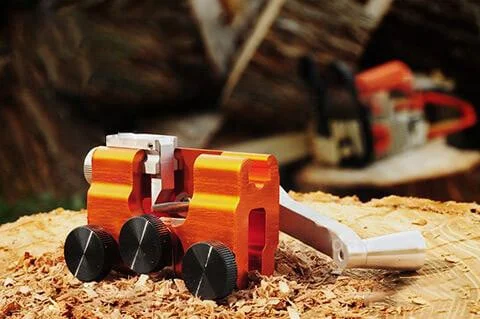 Come and buy our Easy & Portable Chainsaw Sharpener!
Keep your chain saws as sharp as new with the Easy & Portable Chain Saw Sharpener and save time and effort on your work!
Main Features
▶ More Fast & Effective
Quickly sharpen every tooth in a matter of seconds! High-quality aluminium and steel are strong and sharp, helping you to sharpen quickly.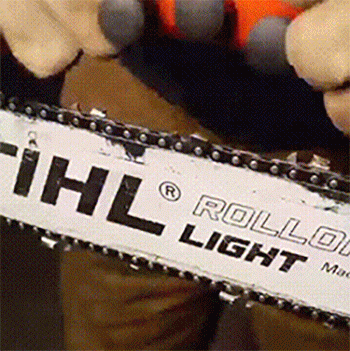 The normal way of sharpening chain saws is ineffective and inefficient. ☹
With you can sharpen your chain saws quickly and efficiently, saving you time and increasing your productivity.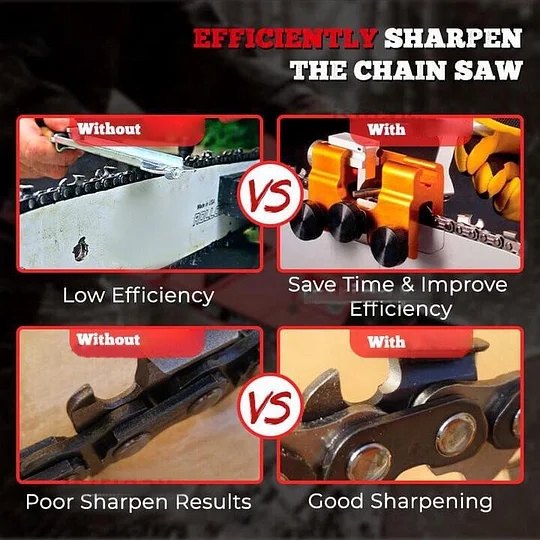 ▶ Easy To Use
As easy to use as a pencil sharpener! Simply place the clamp over the rod, place the pawl on the teeth, insert the burr into the guide and turn the handle.
Each time you grind your teeth, you only need to pull the chain.