Car Cup Holder Expander Adapter Dual Cup Holder
Is Your Car Cup Holder too small to store all your snacks and drinks?
You need an expandable car cup holder to give you that extra space to hold your favorite drinks and snacks. This Car Cup Expandable Adapter Dual Cup Holder was designed with the knowledge that most cars come with too small cup holders to serve all your needs.
What does it do?
This Car Cup Holder doubles your cup holder by creating extra storage for snacks and drinks. It gives you the desired convenience with its expanding and shrinking function.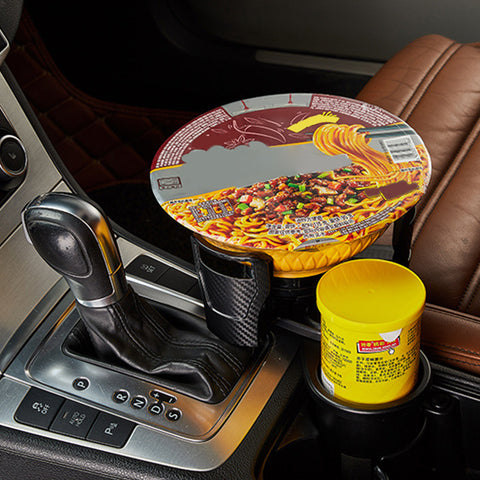 Tired of Spilling drinks as you eat in your car?
The car cup holder secures your drinks to prevent spills and accommodates bigger cups, bowls, and bottles. It helps you maintain admirable tidiness even as you eat in your car.
Convenience Matters
The cup holder is designed to give you the best version of convenience and comfort, with the rotatable base. You can rotate your glass or mug of hot coffee with ease.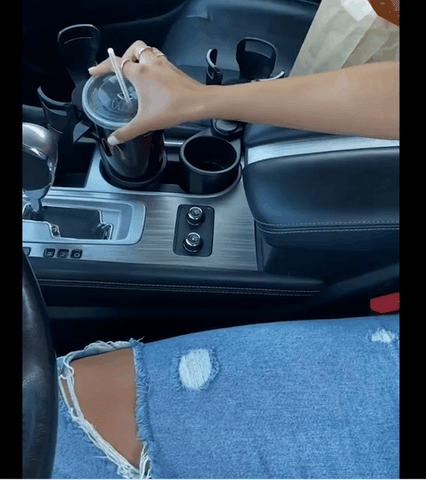 Hold more important items
Easily hold more items such as keys, coins, glasses, sunglasses, and more. You can use it to fit almost any small item you may need during your drive.
Driving on a bumpy road?
No worries. The cup holder was designed with all types of drives in mind, hence its perfect shock-absorbing base to keep things stable.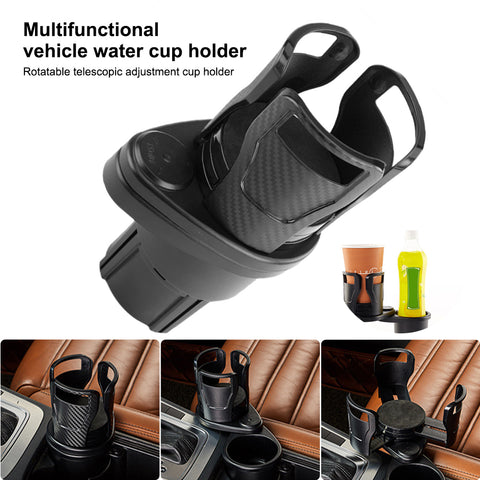 Disclaimer: Please note cup holder fits most vehicles without issue but we can't guarantee the cup holder will fit all vehicles please be sure to confirm cup will fit using the size chart below. Due to the nature of this product please note that this is a non-refundable item.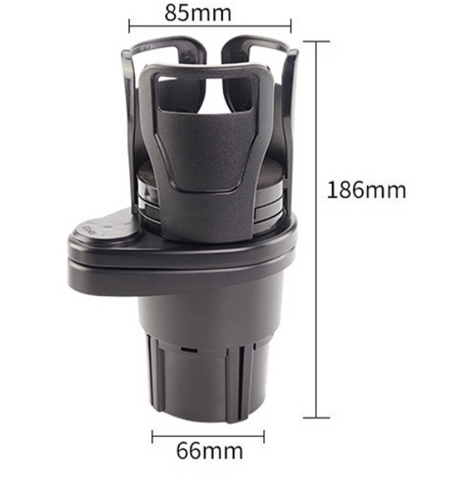 If the base appears to be loose, please remember to use the enclosed self-adhesive stickers to establish a more secure fit.