Forget about the knee pain and bending to eliminate annoying weeds!
Do you have trouble cutting tough weeds with your trimmer?
Replace your trimmer head with the Break Proof Steel Trimmer Blade for super-fast cutting of grass, branches, and weeds.
Designed from high-quality steel alloy for superior hardness, sharpness, and durability, trimmer blades are built to last a lifetime.
360° wire steel blades ensure full coverage with no dead spots. Save gas and electricity while cutting more effectively.
This universal head fits all trimmer models (Stihl, Echo, Worx, Black & Decker, Greenworks, Husqvarna, etc.).
FEATURES:
Ideal for mowing gardens, clearing bushes, and eliminating weeds
If there is resistance, such as stones, the blade can be retracted.
Compared to traditional cutting methods, it produces more uniform cuts.
It is more durable than strings because of its hardness and sharpness
Installing the trimmer head is easy, simply screw it onto the unit.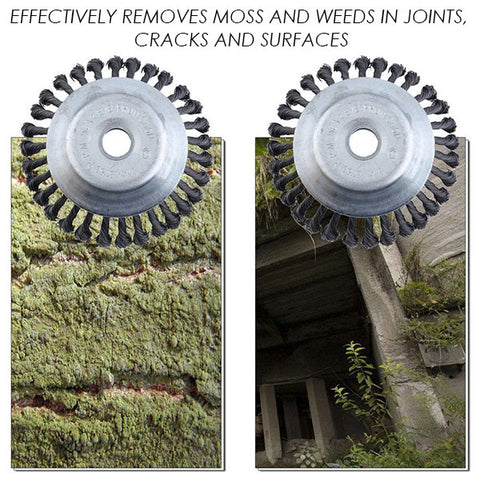 SPECIFICATIONS:
Material: Steel Wire
Diameter: 100 mm or 125 mm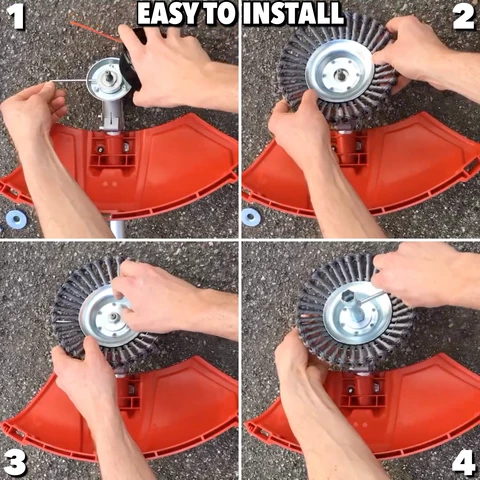 *Attachment only, pole is not included