Whether you're a beginner at golf or you just need to practice your swinging, the Golf Swing Trainer is the perfect tool for you to up your game. The golf swing trainer helps to correct your alignment and position while you swing, which improves distance and accuracy on the golf course.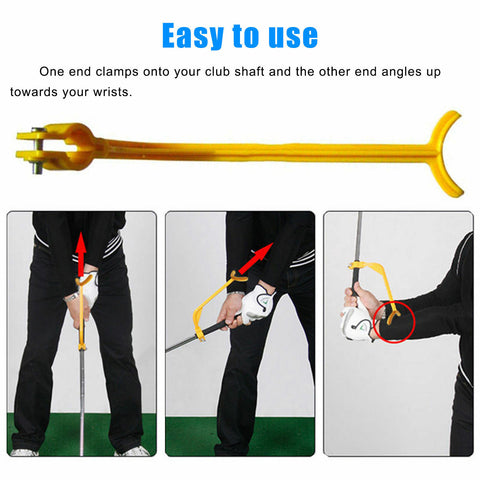 Features:
Improve your Golf Swing:

Improve your golf swing with the golf trainer. The swing trainer helps adjust your alignment to the correct position.
Great for Beginners and Experienced Golfers:

The golf swing trainer is great for both beginners and experienced golfers. Whether you are new to the golf course or just want to improve your position and swing, the golf swing trainer is perfect for you.
Increases Distance and Accuracy on the Course:

The golf swing trainer improves and perfects your position and alignment when you swing, which in return increases accuracy and distance on the golf course.
Suitable for Right and Left Handed Golfers:

The golf swing trainer is suitable for both right and left handed golfers and can be used by children, juniors and adults.
Product Specifications:
Material: Plastic

Size: 9.84in x 3.15in x 1.97in

Weight: 35g
Package Includes:
1 x Golf Training Swing Practice Tool