Sound Like a Music Prodigy on Your Very First Attempt!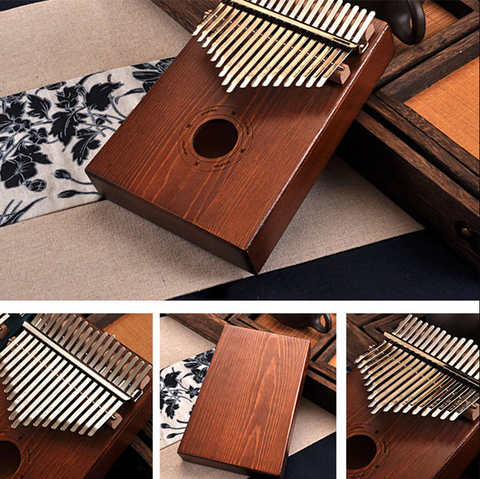 The Kalimba, also known as a thumb piano is a beautiful sounding instrument that originated in Africa. It is suitable for children to cultivate their musical talents and for adults who love music.

Be amazed at how easy it is to play the Kalimba. You'll sound like a pro in no time at all, even if you're just strumming random notes. Pets and babies even love how soothing it sounds.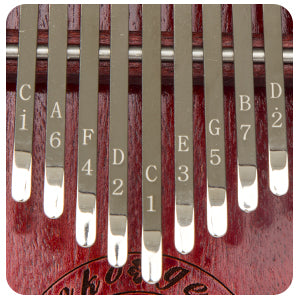 EASY TO LEARN: The keys are engraved with letters and notes, making it convenient and fast to learn. It just takes 5 minutes to learn a song and it's suitable for all beginners, both adults, and children.
CLEAR AND MELODIOUS SOUNDS: Our Kalimbas are tuned to produce the most relaxing melodies to help you find your inner peace. Its wonderful sounds will also soothe your baby or pet to sleep!
HIGH-QUALITY MAHOGANY WOOD: All our Kalimbas are made of high-quality mahogany and has 17 numbered keys made of tempered steel that has been cut and tuned by hand.
PORTABLE DESIGN: It is small enough to be carried around in a small bag and it does not take up a lot of space. An excellent choice for relaxation and travel etc..


PERFECT GIFT: Having trouble with ideas for gifts? The Kalimba is a perfect and unique gift for anyone young or old to enjoy, or for anyone who loves music.

Specifications:
Material: African Golden Sandalwood
Tonality: G
Keys: 17 keys
Item Size: 13 * 18 * 3cm / 5.1 * 7.1 * 1.2in
Item Weight: 327g/ 0.72lbs
Package Size: 24 * 19 * 9cm / 9.4 * 7.5 * 3.5in
Package Weight: 900g/ 2.2lbs
Package Include:

1 x Premium 17 Key Mahogany Kalimba