Negative Impact of Snoring
Do you know that snoring can cause more harm than just keeping your partner up at night!? Snoring, one of the main symptoms of sleep apnea, will lower your blood oxygen level and increase chances of Stroke, Heart Disease, Hypertension and other diseases. However, the major sleep apnea remedies on the market each have their own problems.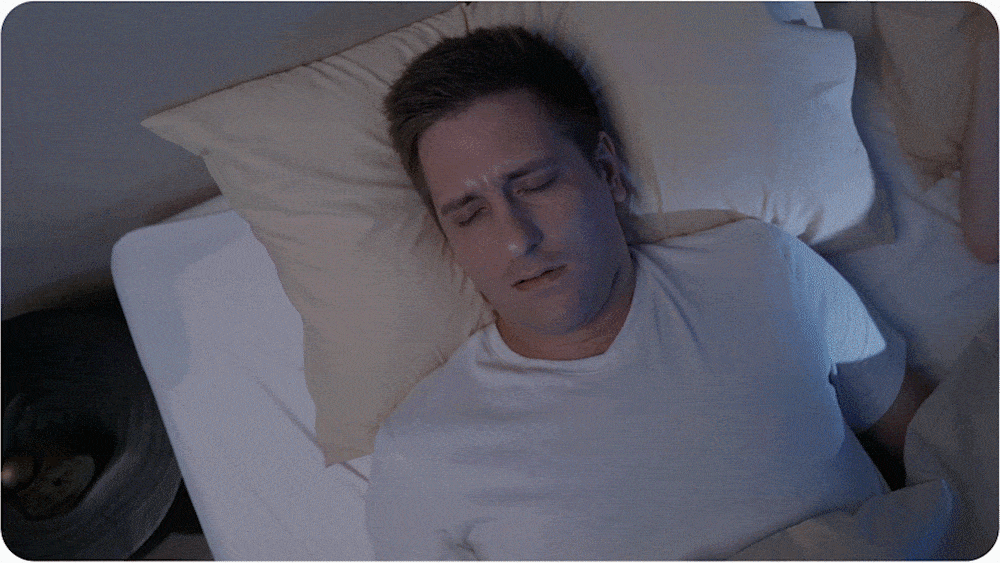 Traditional treatments like CPAP machine takes forever to get used to it. Not only because the air mask needs to be fixed tightly over your head the entire night but also the unpleasant oppression brought by the pressurized air.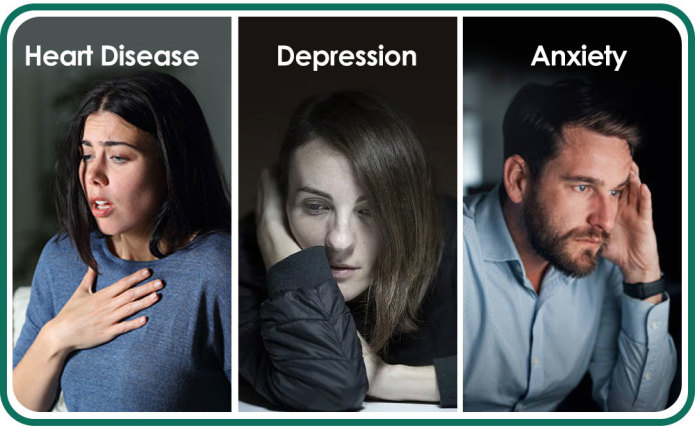 That's where Snore Circle comes in, to truly help you Sleep Better and Breathe Easy!
Better Sleep, No Mask no Hose
Unlike many obstructive sleep apnea (OSA) treatments and devices on the market that are heavy, bulky and can be panic inducing, Snore Circle is ultra-lightweight, unobtrusive, and easy to use. Just place the conductive strip under the chin when sleeping and you won't even notice it. Truly comfortable, truly convenient.



When you sleep your throat, tongue and jaw all relax, this can narrow your throat's airway so that when you breathe in, the soft tissue around your throat vibrates causing that awful snoring sound.
BUT, this can also indicate a medical condition far worse than just snoring. It could be Obstructive Sleep Apnea (OSA), a condition that blocks the throat and literally stops you from breathing while you're asleep.
When this happens oxygen is cut off, and your brain goes into a fight-or-flight mode so that you can breathe again. In the worst cases, patients can stop breathing almost 30 times in just 1 hour.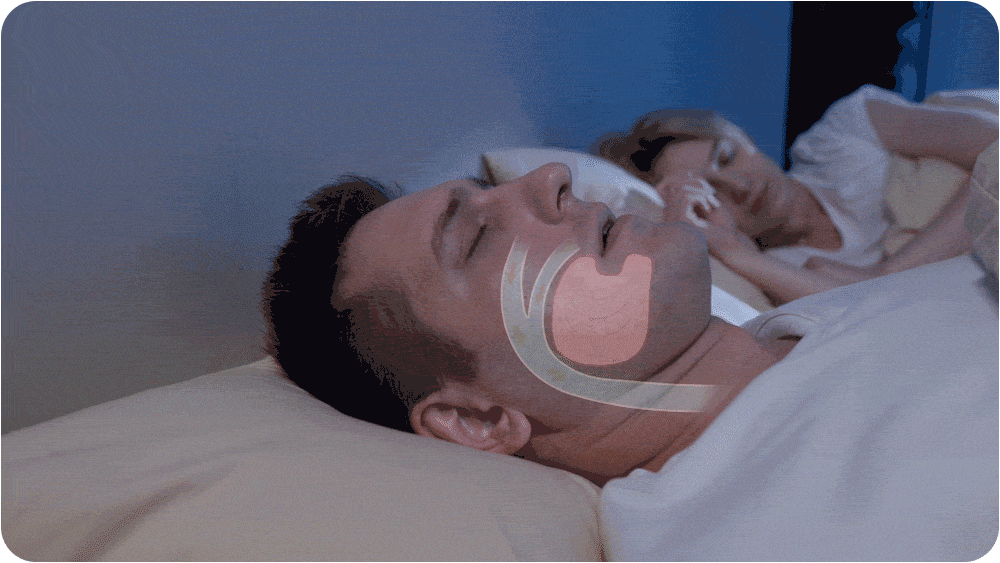 THE SOLUTION FOR SLEEP SNORING?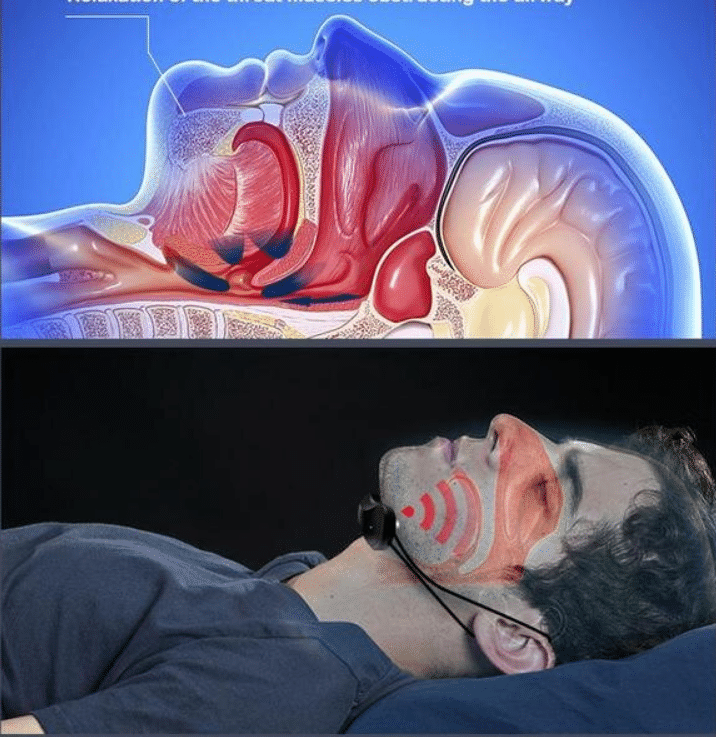 Eight hours of sleep is the most important duration of a day. In this duration, your muscles relax that calms the brain down and starts processing new memories.
But if you have a snoring problem, things get a little noisy to others. And this often leads more problem for others than snorers.
The worst part of the problem with snoring is that it really ruins your life.
Enter ConfoSlept™ Anti-snoring Device–the device that will help you get a great night's sleep. This Snore Stopper is a device users can wear at night to prevent the vibrations in the throat that cause coughing or snoring.
The user needs to place the device below the chin. The sensors in the device will work to detect and collect snoring data.
The device adopts bone conduction and sound recognition technologies to accurately recognize snoring.
Upon successful recognition of snoring, the device emits 10Hz-60Hz of micro impulses as a form of physical intervention*.
This will guide the muscle around the throat to tighten and open up the airway to make you breathe smoothly and quietly.
When the snoring stops, you enter into a deep and good sleep.
This stimulates the muscles of the throat to contract to adjust the state of the user/'s breathing.
*PHYSICAL INTERVENTION IS NO TREATMENT, THERE IS NO HARM TO THE BODY.
FEATURES & BENEFITS
Comfortable and quick control of snoring: An innovative solution designed to help every user sleep quietly! Snoring variation trend.
Small Device, Great Effect: Adopts transcutaneous electrical nerve stimulation(TENS) technology to effectively stop snoring.
Magnetic Electrode Patch: The magnetic electrode patch is made of medical material and features hypo-allergenic and high adhesive properties. It is comfortable to wear, secure and does not fall off easily.
Magnetic Charging Base: Connect the USB charging cable to the charging base, and then place the device in the base for charging. It takes about 2 hours to fully charge, after which it works for more than 24 hours. An all-new experience allows you to better understand your snoring.
Package Includes
1 x Smart anti-snoring device
1 x USB data cable
2 x Ear lanyard
2 x Silicone ear rope buckle
1 x User Instructions