FEATURES

 
Enjoy Healthier Cleaner Air

This Air Purifier is an easy and safe way to eliminate germs, odors, allergens from the air of your home and office. Create a cleaner and healthier environment for you and your loved ones.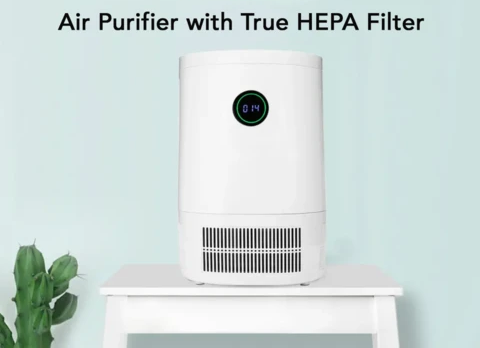 3 Powerful Layers of Filters
This Air Purifier employs a fine preliminary filter, a true HEPA filter, an activated carbon filter to effectively remove 99.97% of dust, pollen, smoke, odor, mold spores, and pet dander; filter out particles as small as 0.3 microns+ and filters air pollution of PM 2.5.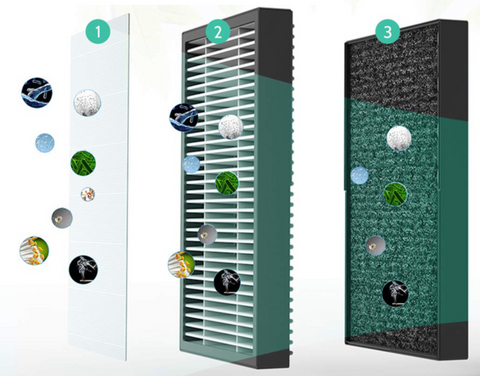 Air Quality Monitor + Automatic Mode
Built with a PM 2.5 sensor, only 30 seconds needed to detect the air quality each time it is turned on.
In Auto Mode, the air purifier automatically monitors indoor air quality and changes the fan speed accordingly. The purifier has an air quality indicator light that displays 3 different colors (green, blue, red) to show the current level of air quality.
Easy Touch Buttons

Includes 8 touch buttons on the top of the unit for simple mode selection and display settings.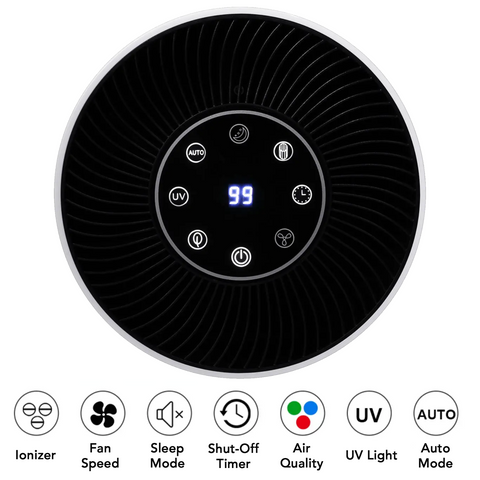 Whisper Quiet Operation
Enjoy quiet operation as the lowest fan speed only produces 25-50dB of noise that you can hardly hear. Perfect for babies or whether you're sleeping, relaxing, working, or concentrating on other tasks.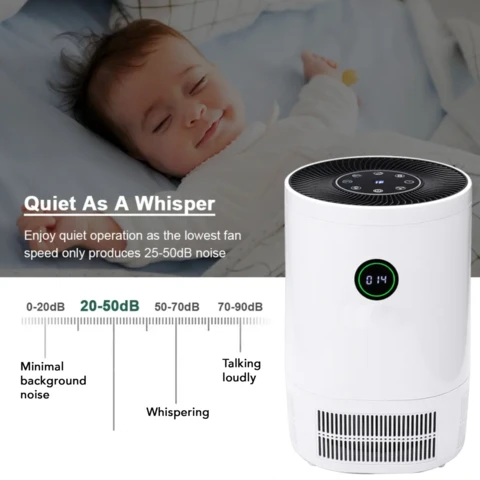 BENEFITS
Replaceable True HEPA Filter
Air Quality Index Display
3 Fan Speed Settings
Auto Purify Mode
Air Quality Monitor
Quiet Sleep Mode

Auto Shut Off Timer
360 Degrees Air Intake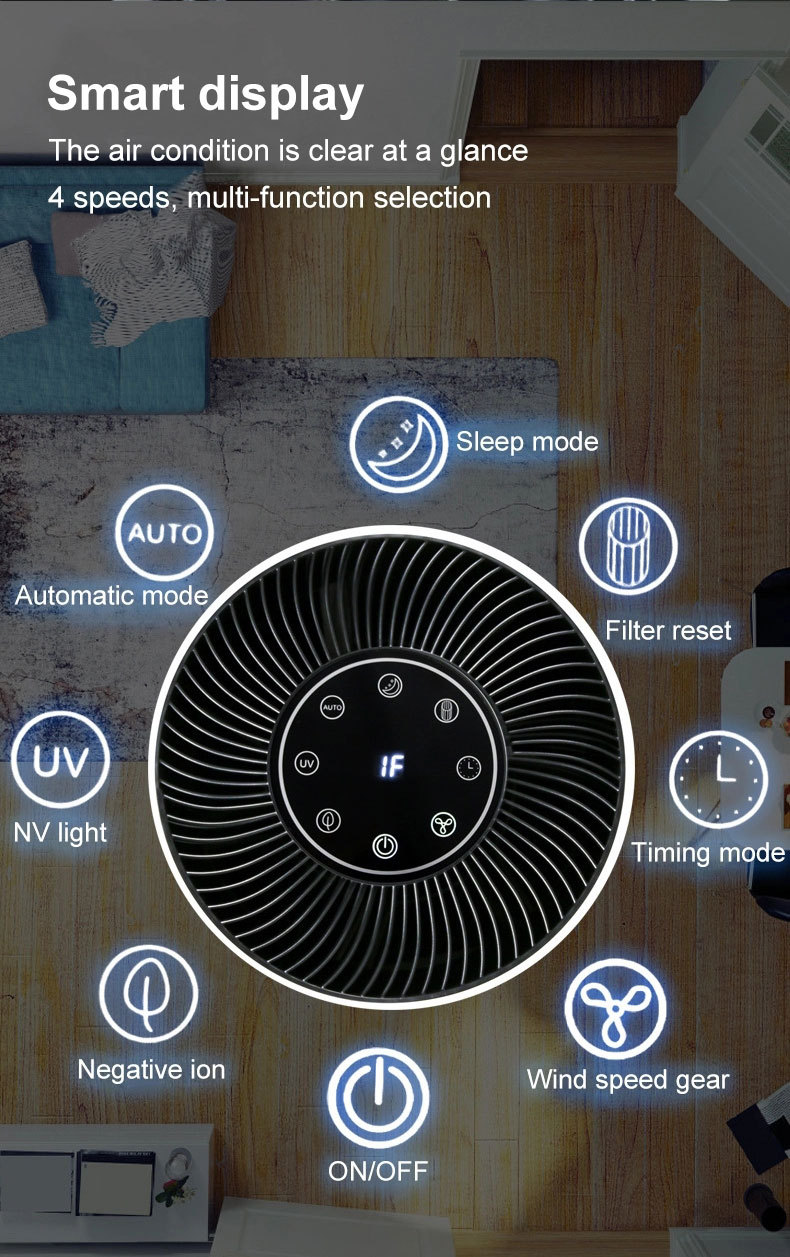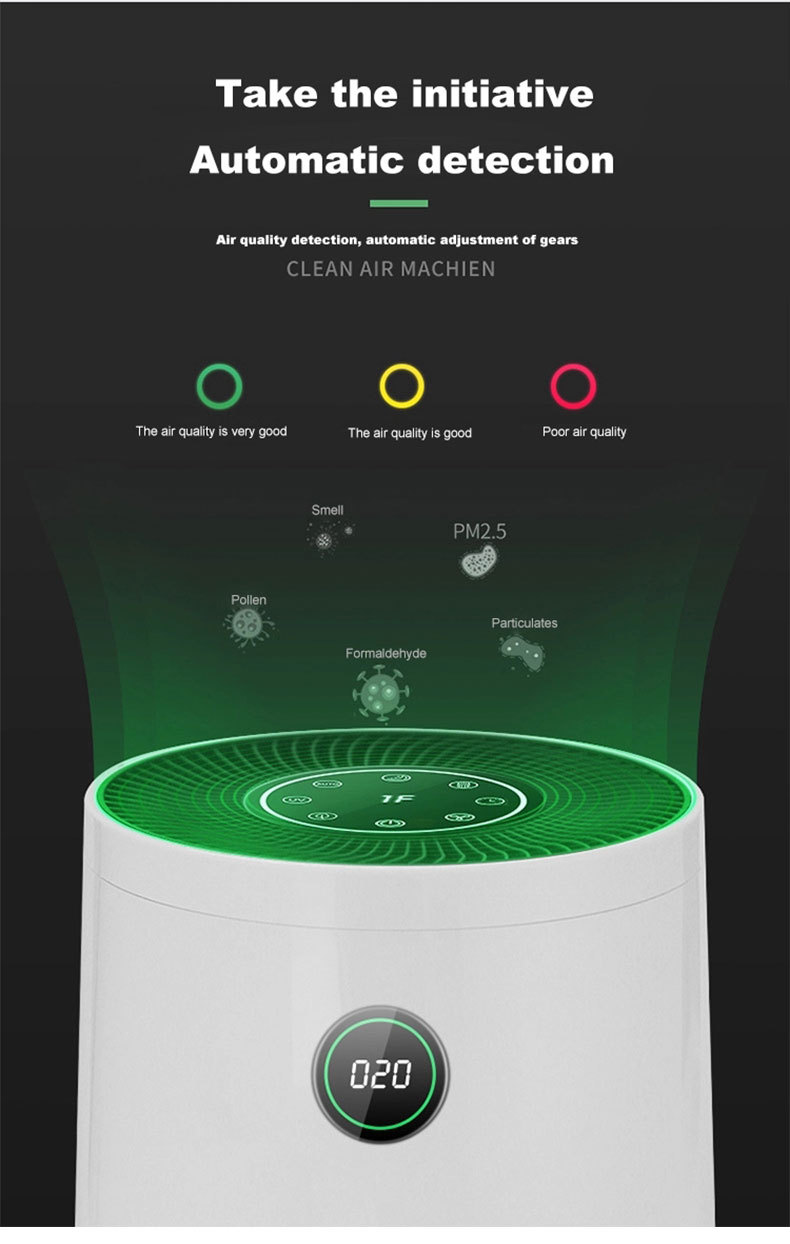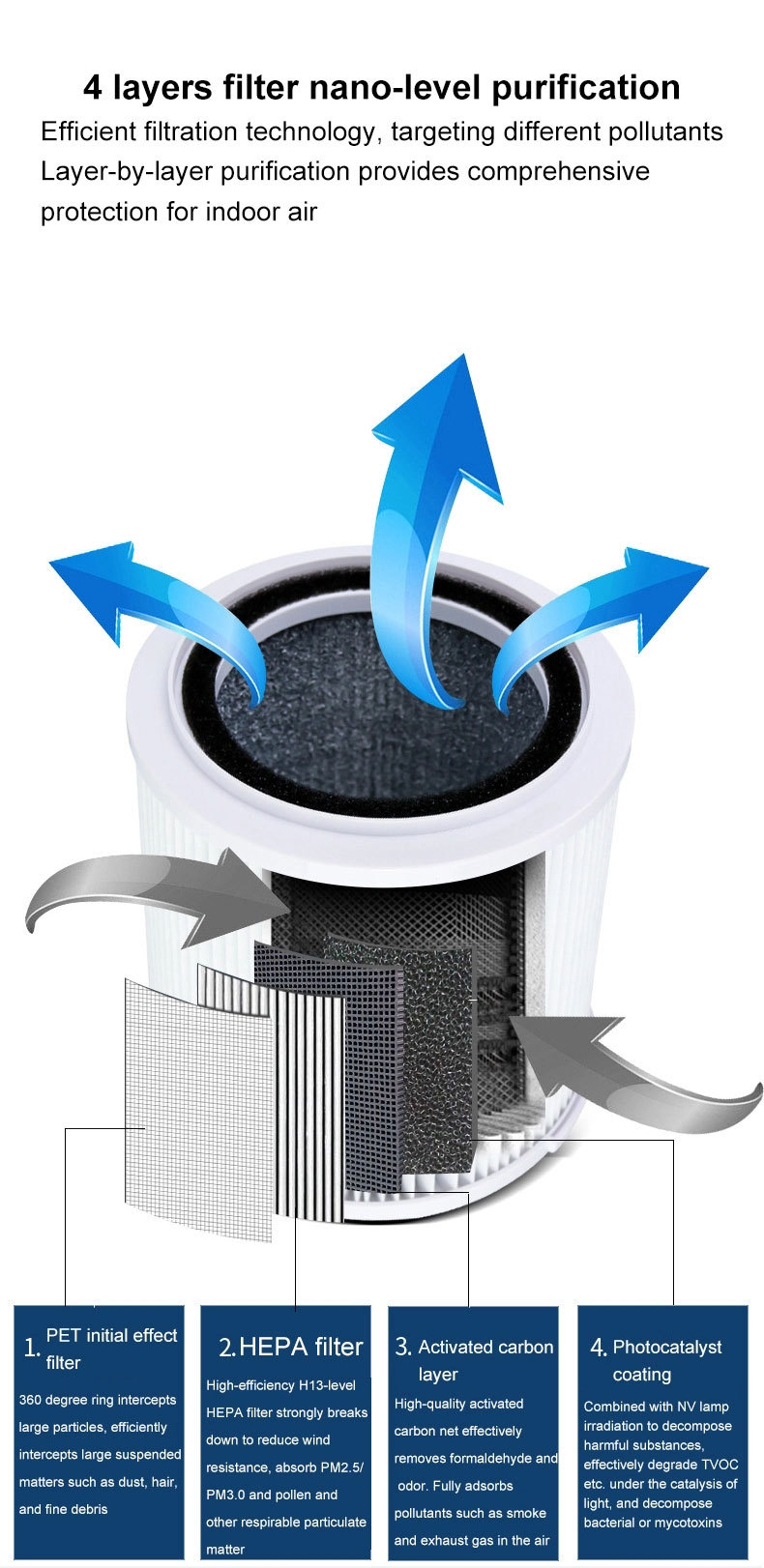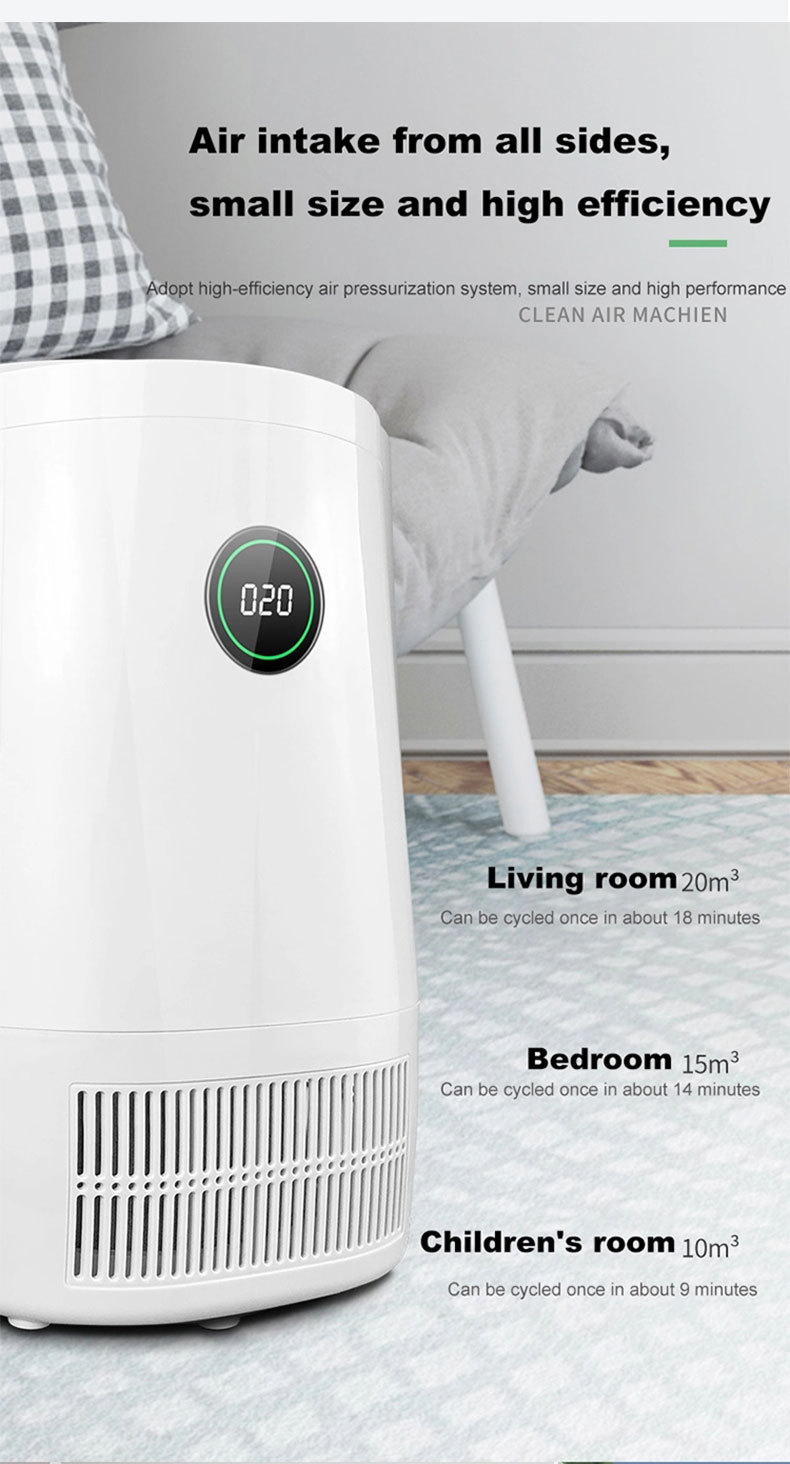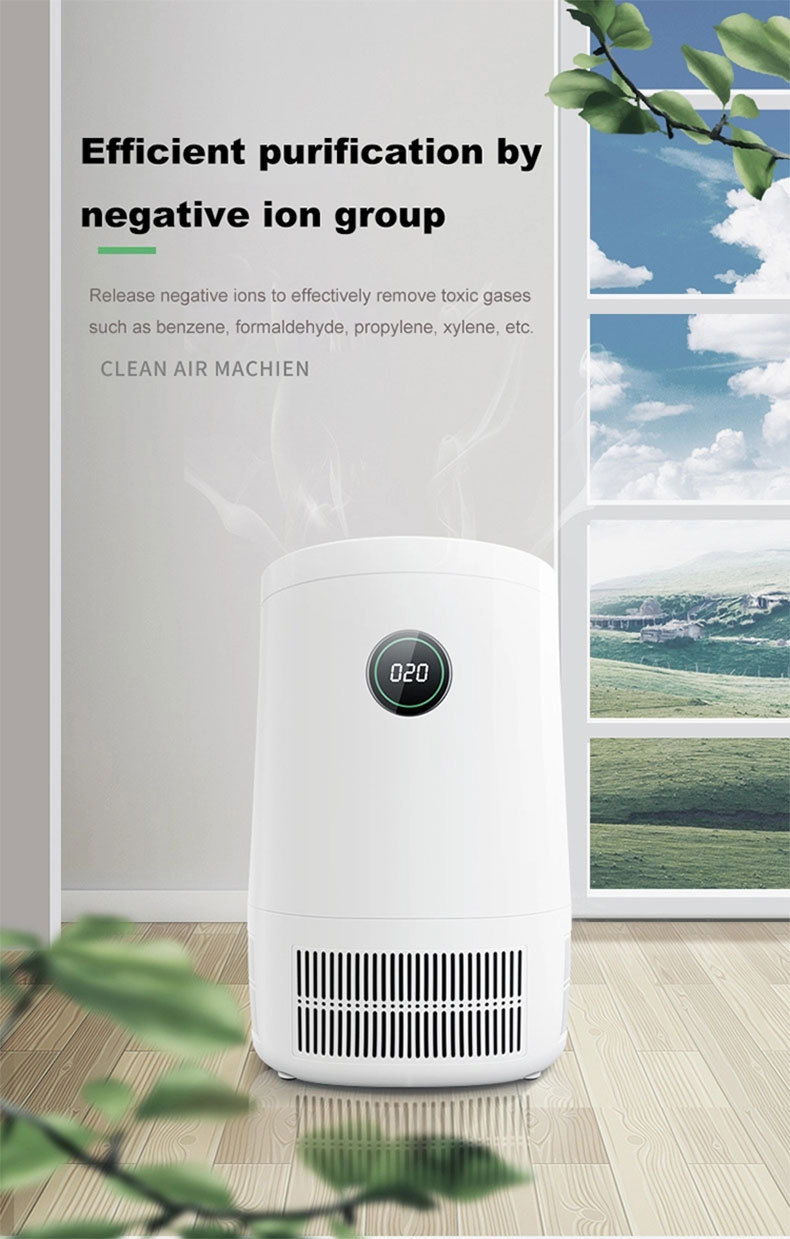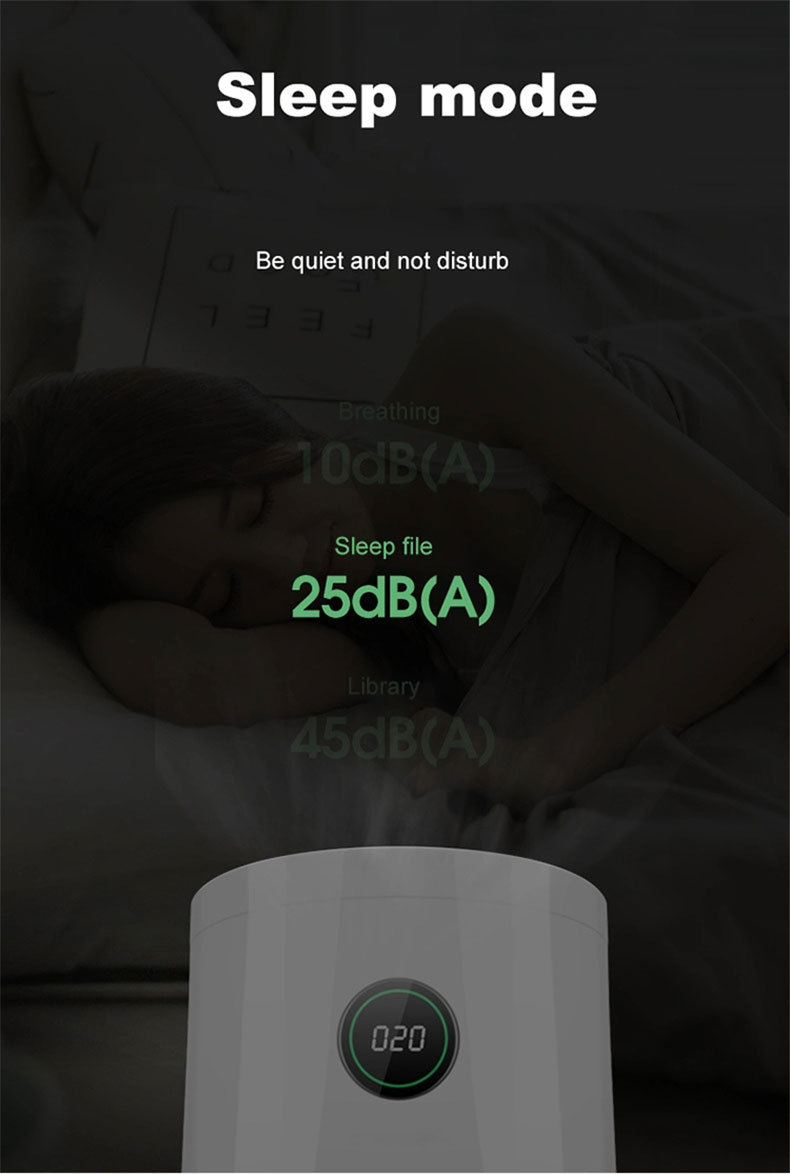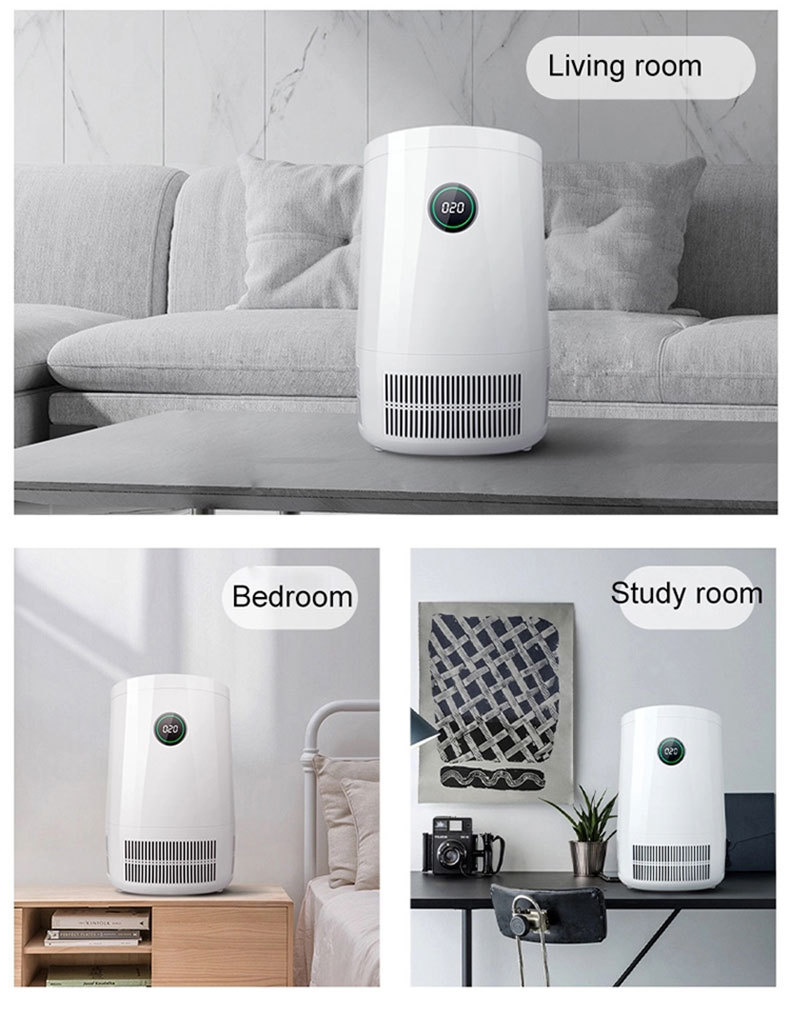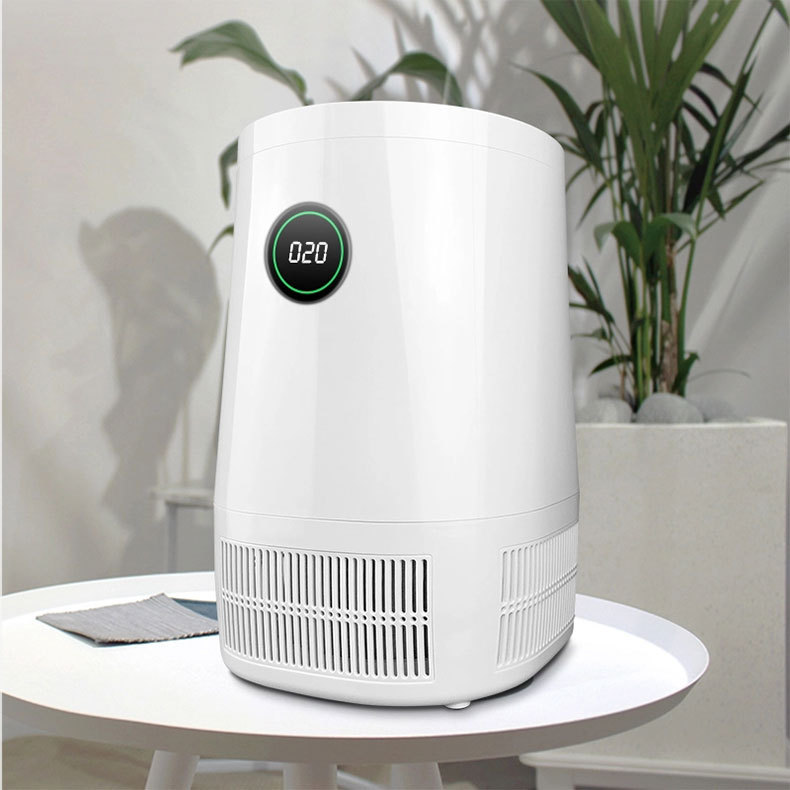 PRODUCT SPECIFICATIONS

Power Supply: AC 110V/220, 60Hz
Rated Power: 24W
Applicable Area: ≤ 205 square foot room
Lowest Noise Level: 25-50dB
CADR (Clean Air Delivery Rate): 200
Standby Power: < 0.8W
Size: 8.5" x 8.5" x 12.7"
PACKAGE CONTENTS

1 x Air Purifier
1 x HEPA Filter
1 x Power Adapter
1 x Instruction Manual