8PC Cat Scratch Furniture Protector Guards Anti-Scratch Couch Protector Pads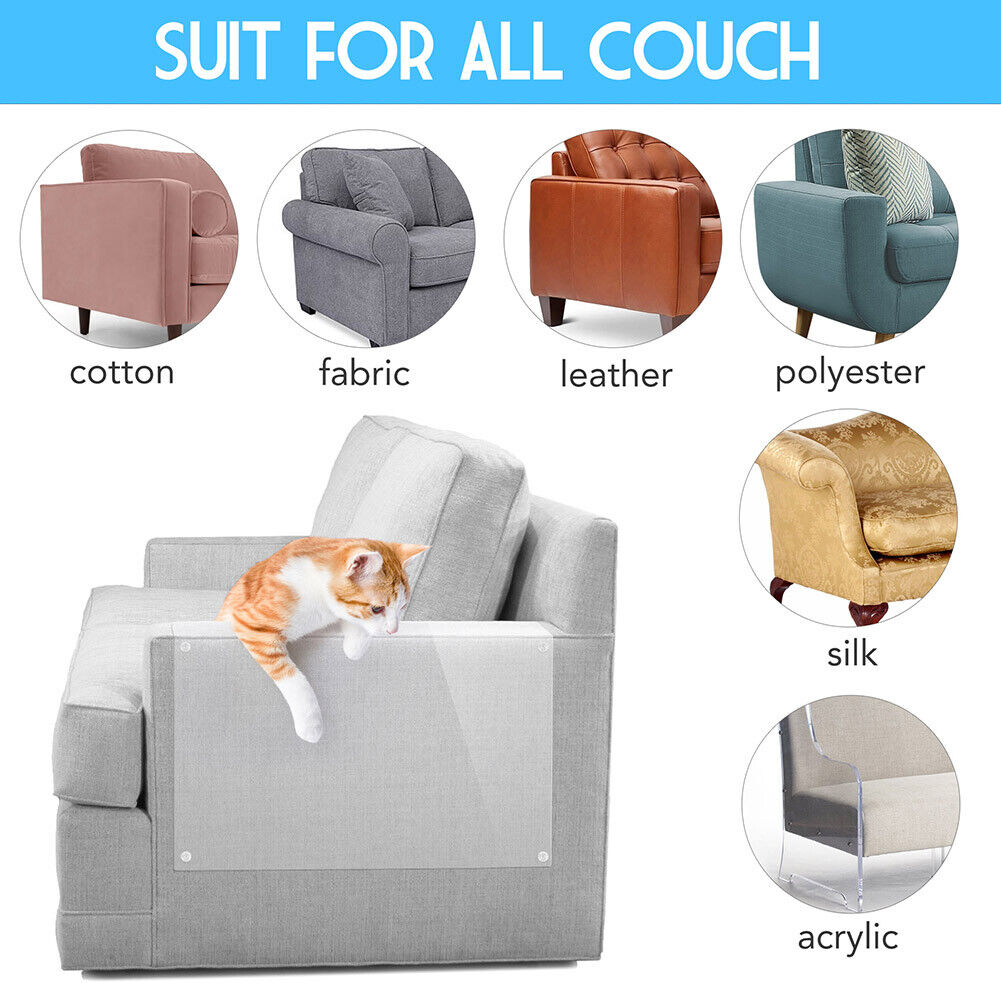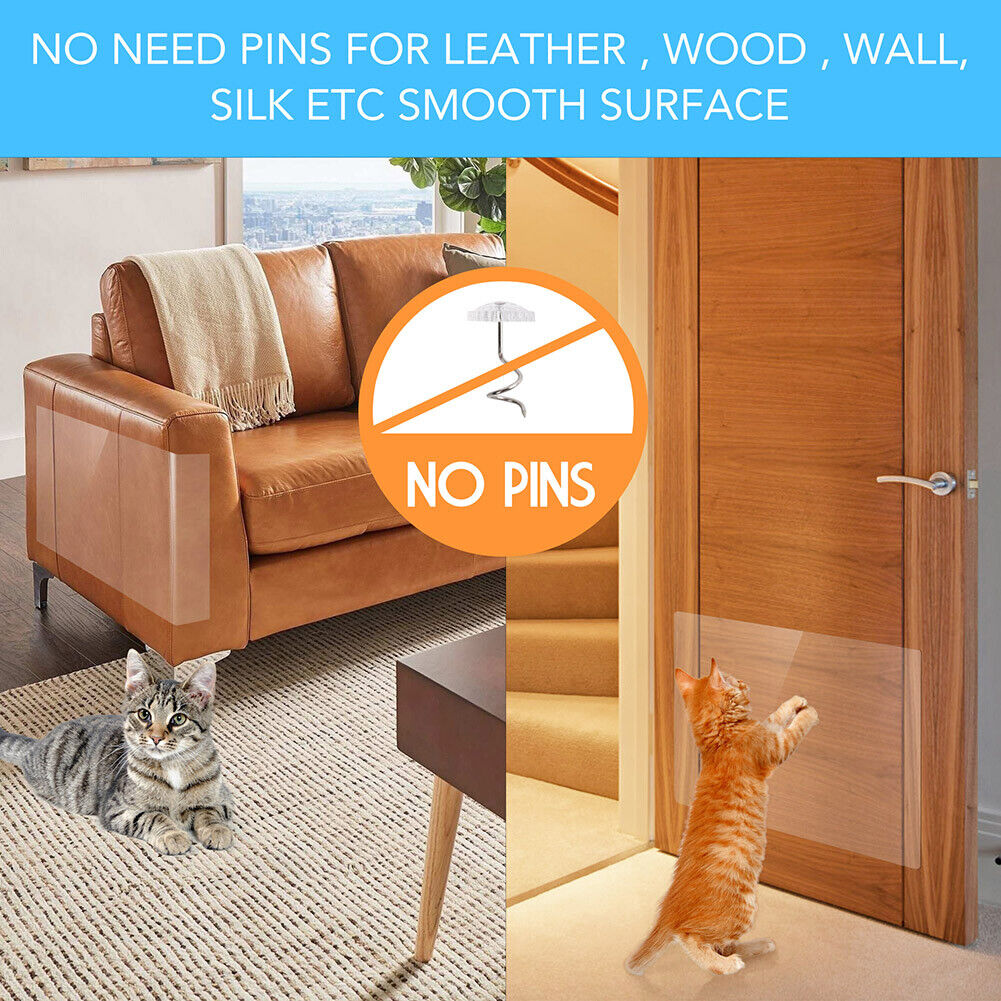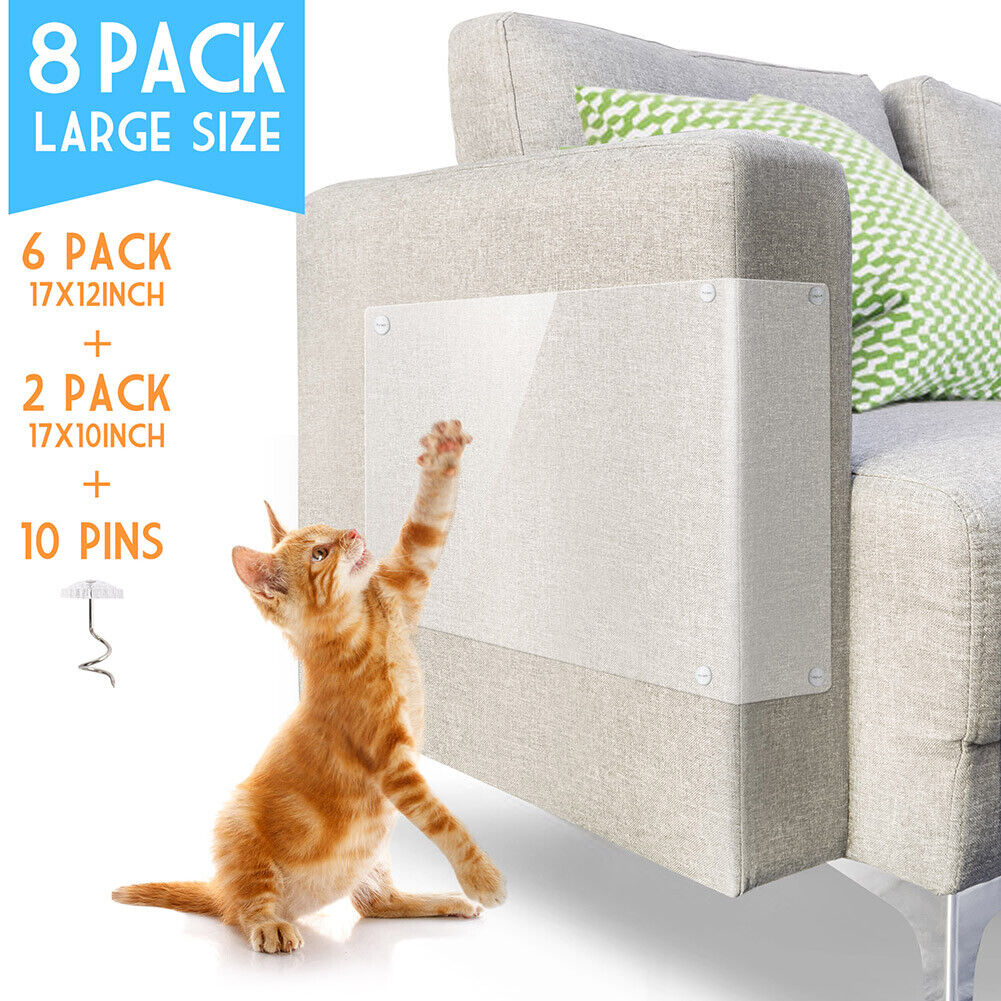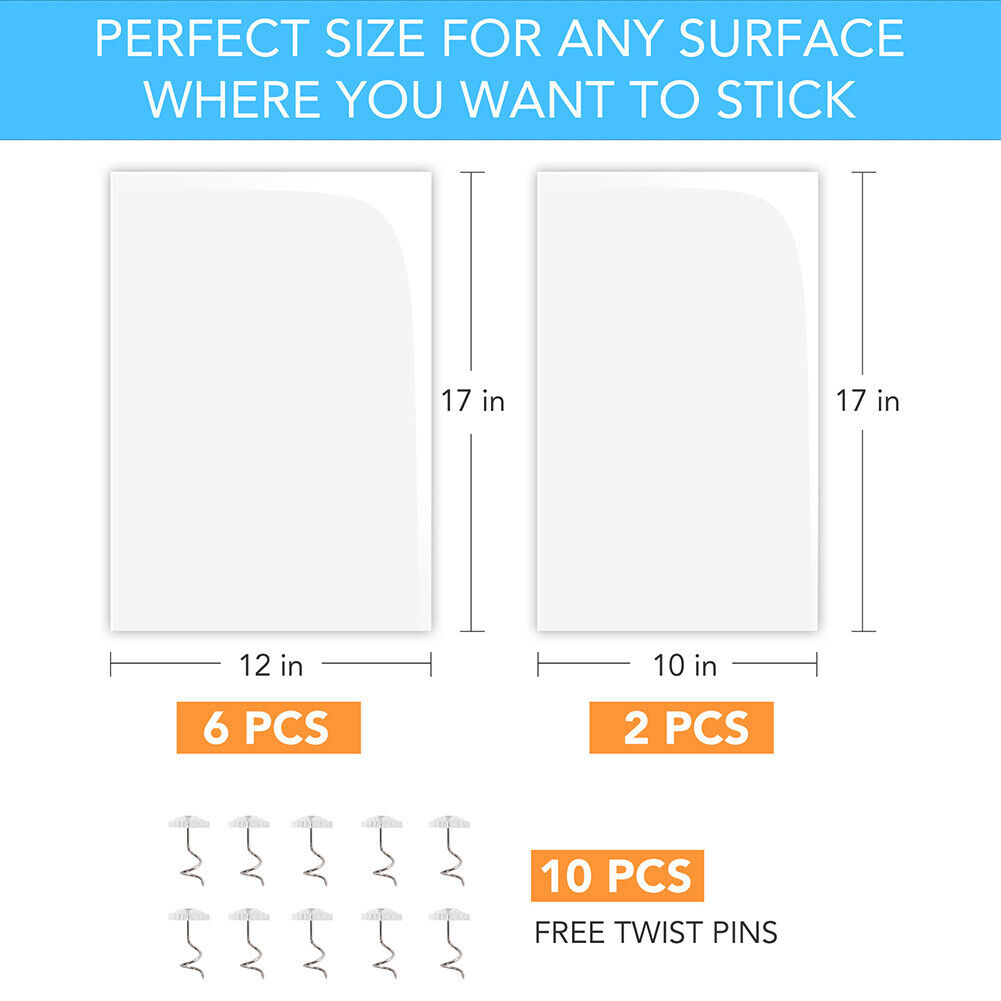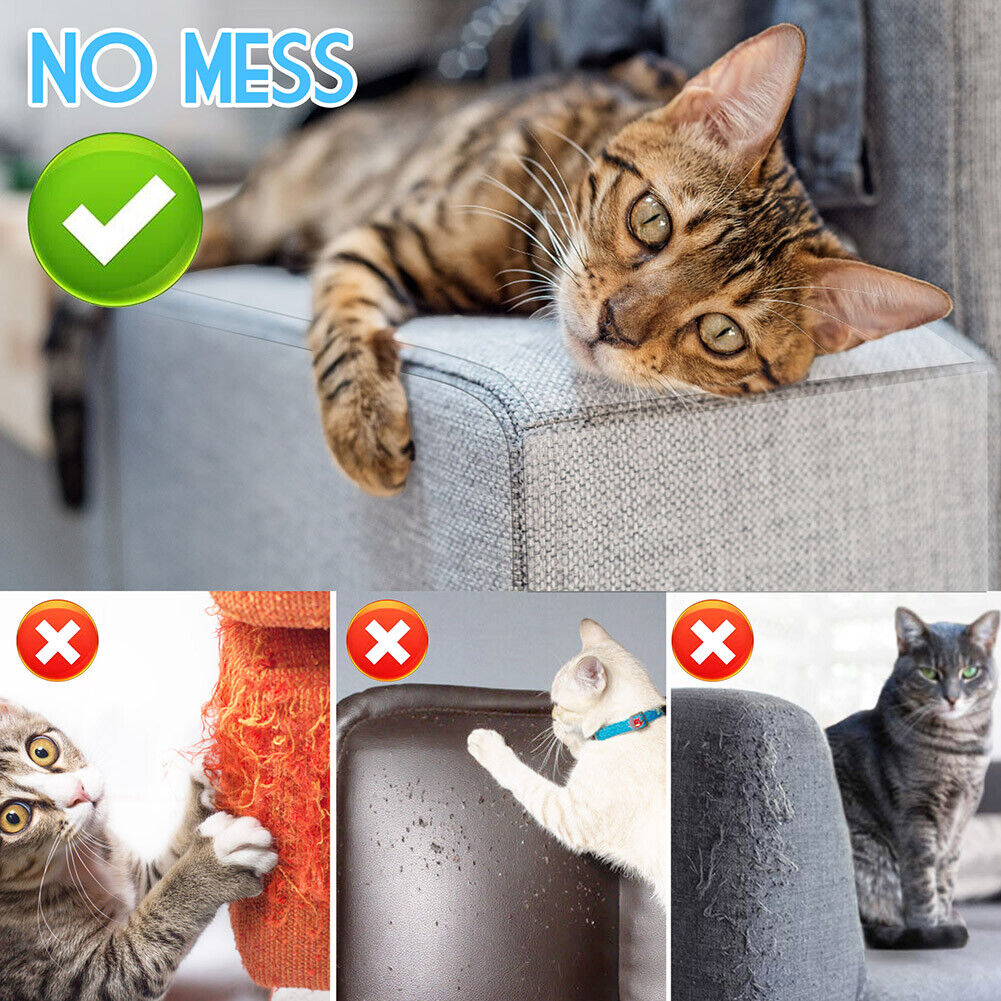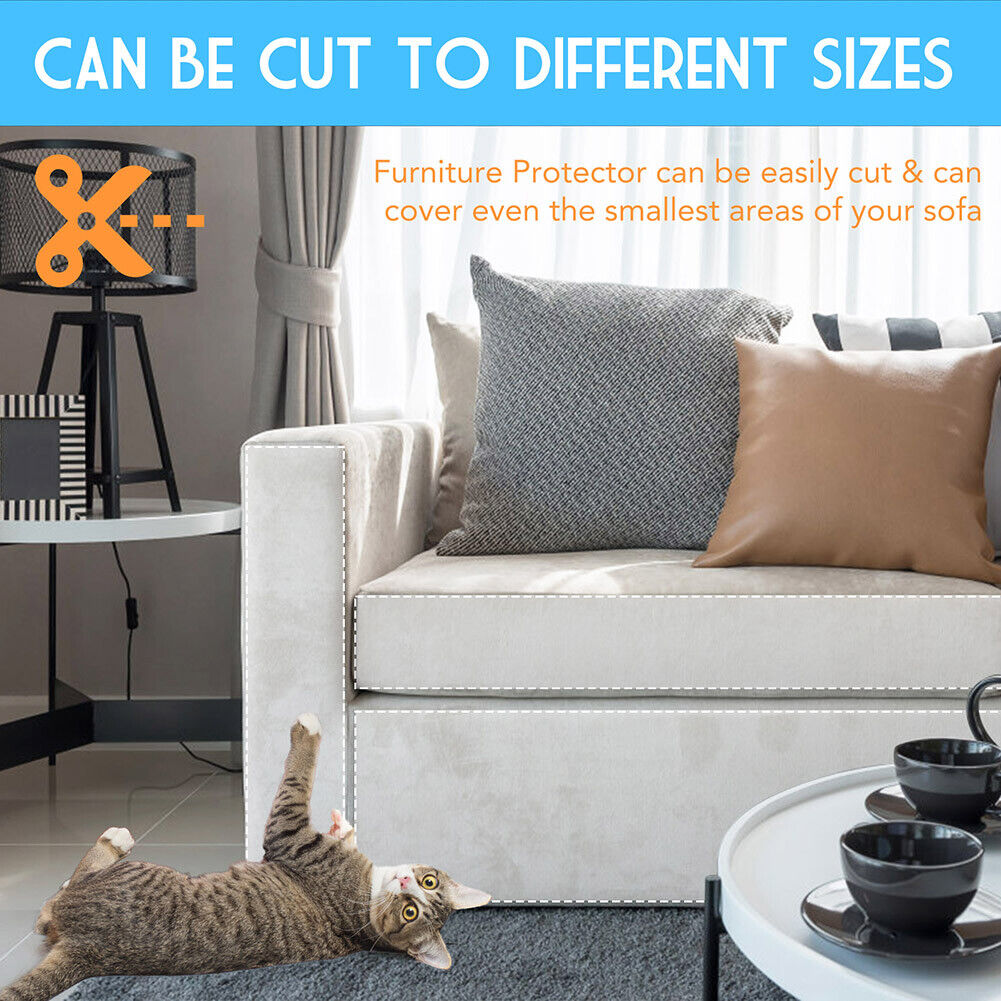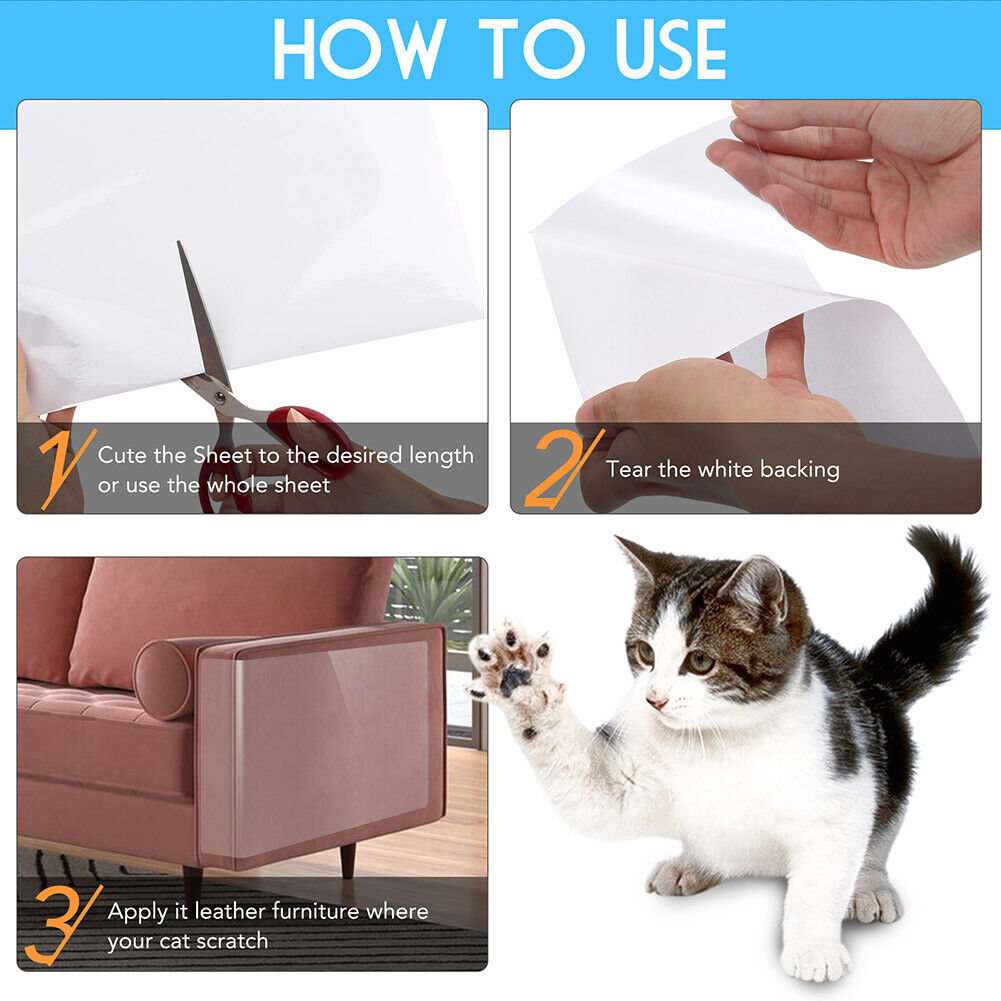 Q&A The 5 most common questions
Can furniture protectors adhere effectively to the sofa?

Yes, our carefully designed sofa protection can adhere to the couch properly and won't come off after being tested on hundreds of sofas.
Should I use twist nails? Will the pins damage my couch?

There won't be any remnants on the fabric sofa.

Because stickers adhere differently to sofas made of different materials, twisting your nails is a tip. To make it easier for the sticker to be fixed with nails, we particularly put 6 tiny holes around it.
How often do I need to switch posts, if at all?

Our stickers may be left on the couch for up to six months, depending on your needs; if your cat stops scratching the couch, you can remove your stickers, but otherwise you should keep them.
Will using furniture protectors aid in cat training?

After you apply the sticker to your sofa, they won't scratch it again. They will eventually form a habit. Once they quit clawing the sofa, you can rip it off.
Can it stop dogs from going potty?

Yes, the sticker's surface is smooth, making removal simple. For All Couches
PACKAGE INCLUDES
6Pack 17x12Inch
2Pack 17x10Inch

HOW TO USE

Step 1: Cute the Sheet to the desired length or use the whole sheet
Step 2: Tear the white backing
Step 3;: Apply it leather furniture where your cat scratch
Step 4: Peel away the backing to expose the clear adhesive