The 8-hole snap-on clothes drying rack is not only suitable for home use, but also convenient for travel.
This 8 holes Clothes Drying Rack is made of high quality plastic and stainless steel, the product weighs large, sturdy and durable, and it can hang a lot of clothes at one time.
Application: Can be used for bathroom, wardrobe, balcony, high floor, door-frame window frame, etc.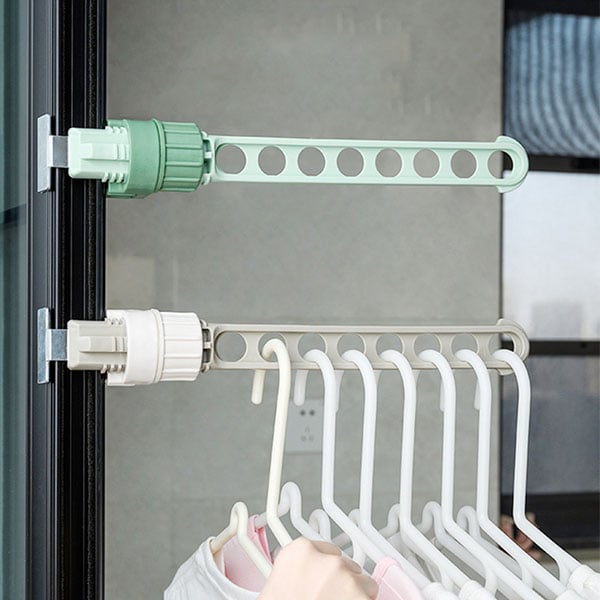 Features:
Can go through security

Strong load

Easy to carry

Telescopic buckle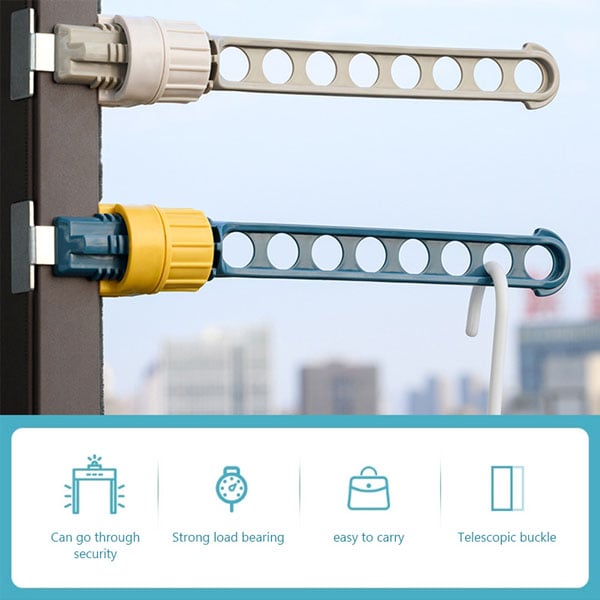 Rotary buckle can adjust the width, not easy to loose, anti-collision sticker, anti-seismic noise reduction, widening gasket, suitable for different width doors and windows.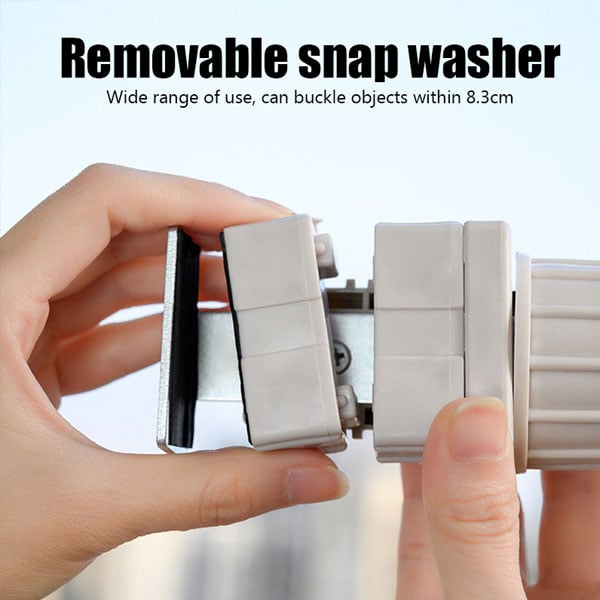 Easy to move, can combined use, large capacity, antiskid hanging type, both indoor and outdoor good use; The removable bucket snap can bucket objects within 8.3 cm.
The bearing capacity is good and not easy to deform, and the coat is stably stored.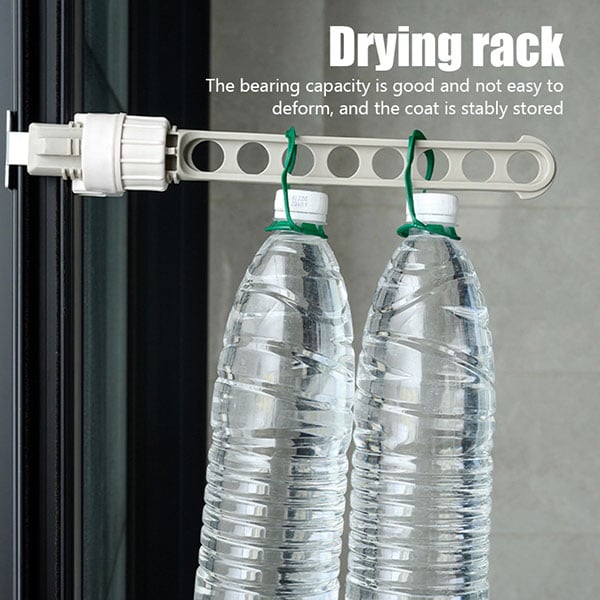 How to use?
Specification
Material: Plastic, Stainless Steel
Color: Green, Blue, Grey
Size: 33.8 x 5 cm
Weight: 135 g
Package Include: 1× Clothes Drying Rack