2022 the Latest design  6 Shot Glass Dispenser and Holder
🥂Do you enjoy staying with friends and drinking some wine or cocktails?If yes, why not give this little guy a chance? You can get 6 glasses at a time.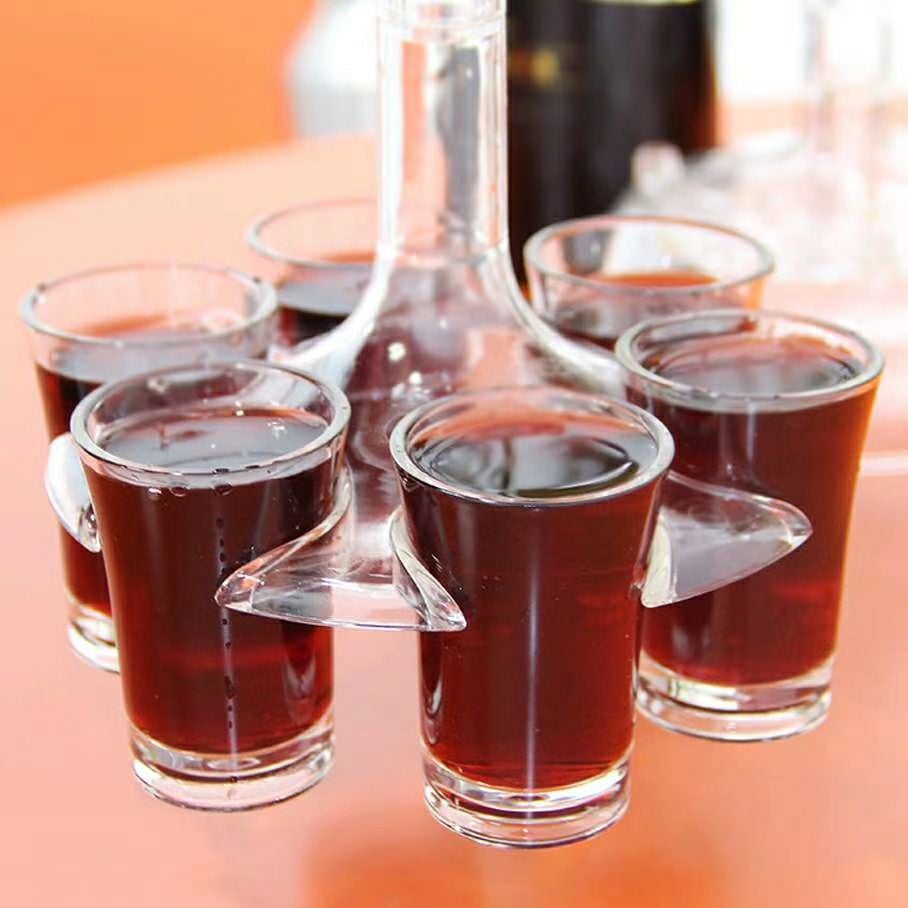 🍷🍷【6 Clear Plexiglass dispenser Set】Party shot glass dispenser is a great way to pour wine. This drink dispenser is made of 100% non-toxic food-grade acrylic material.Set:1pcs Peg-Top+1pcs Umbrella+1pcs Steel Ball+1pcs Siphon Cup+1pcs Dolphin+ 1pcs Holder+6 Shot Wine glass.The clear acrylic dispenser uses the siphon principle, it can evenly dispense drinks into 6 cups at the same time, and a Built-in photoelectric module, which can be installed with batteries and emit light, adds a party atmosphere.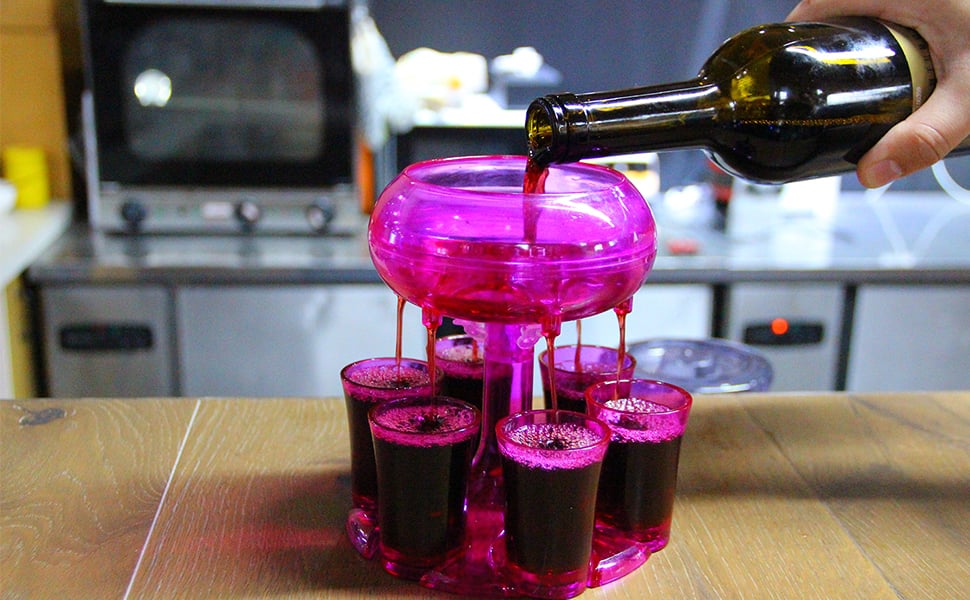 🍾🍾【Latest Design: using the principle of physical vacuum siphon】Ours is the Latest second generation wine dispenser. Unlike other drink dispensers, the siphon principle, which dispenses evenly and automatically without holding down the bung, The Drink Dispenser with six shots will allow you to easily fill up to six shot glasses at once with your favorite beer &beverage and then hold them up. This is great for holidays, weekends, party bars, and home bars.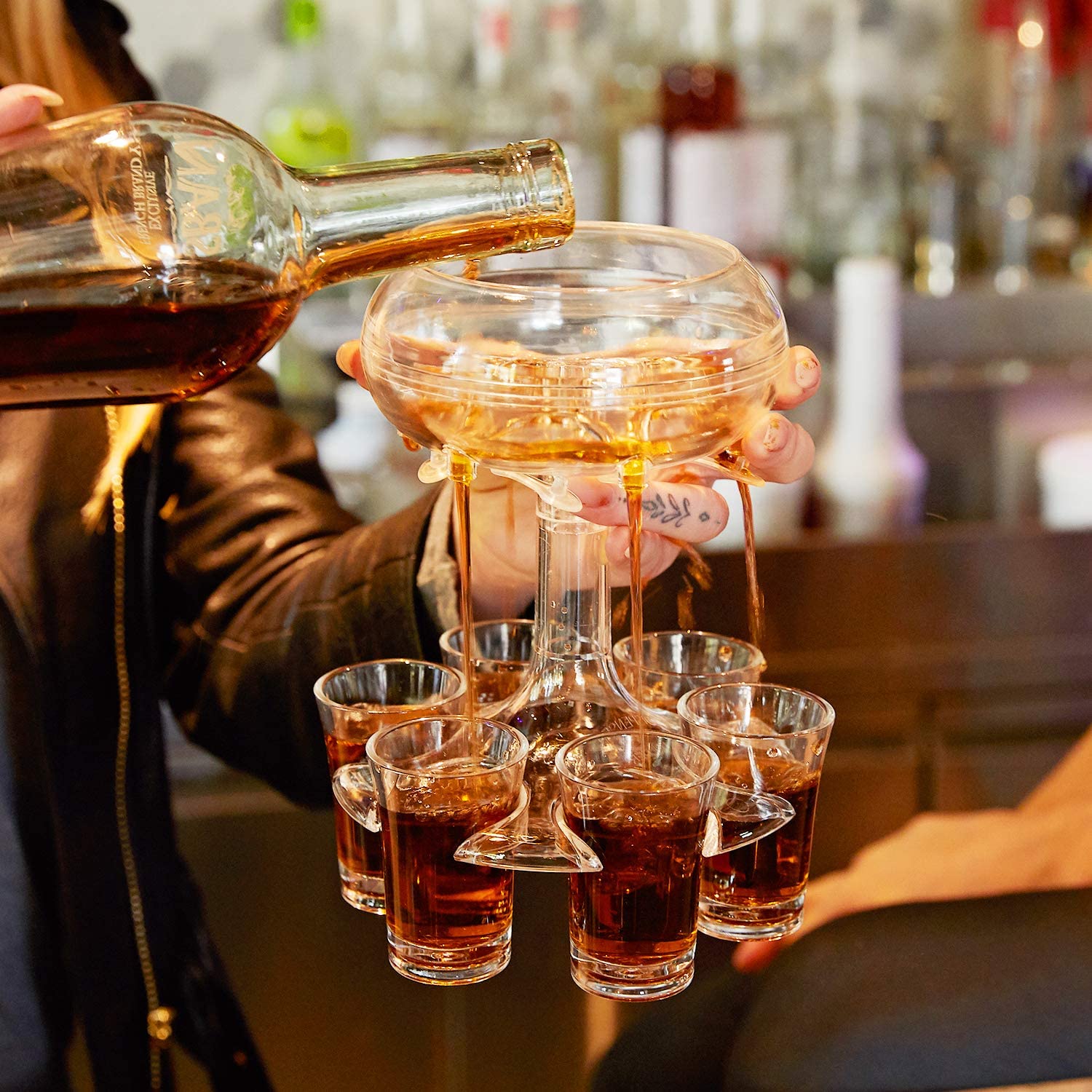 🍸🍸【Quick Pours 6 Shots At Once】The liquid must submerge the umbrella to ensure even distribution into each shot glass!ALL shot glasses dispensers are 3D Printed out of SAFE PLA Food Safety plastic, high infill to ensure sturdiness, U will like it ! Love The Fancy Goblet Shape! This shape and the unbreakable Plexiglass make this cocktail dispenser versatile for fancy affairs and raucous nights.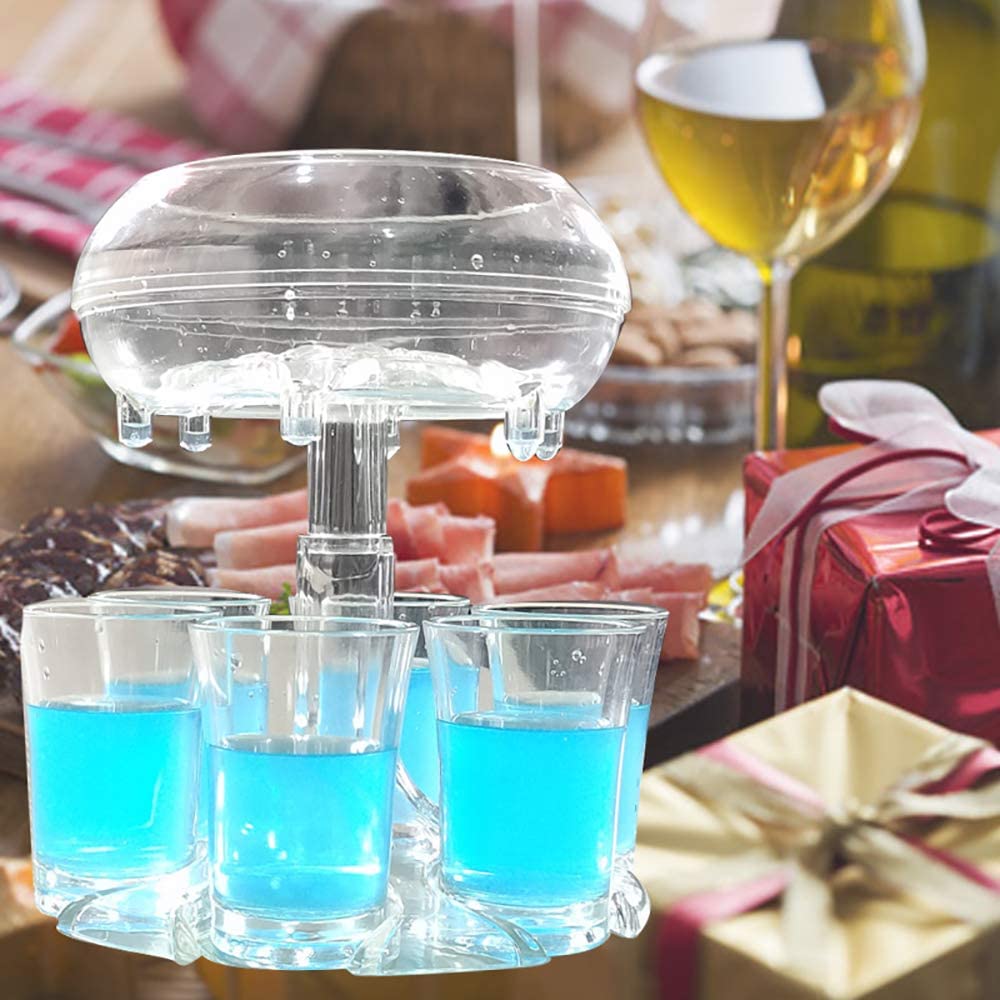 🍷🍷【So Happy Free Time】with 6 small glasses-6 Ways Shot Glass Dispenser Glasses Hanging Holder Stand Rack Carrier Caddy Liquor Dispenser Gifts Drinking Games for Bar Cocktail Party Get Togethers boy&Girls Holiday. Liquor Dispenser and Carrier, neat and elegant way of dispensing. The liquor dispenser is great for anywhere bars. Enjoy your nice wine time when you are spare at the home office. Enjoy backyard leisure time with family and friends.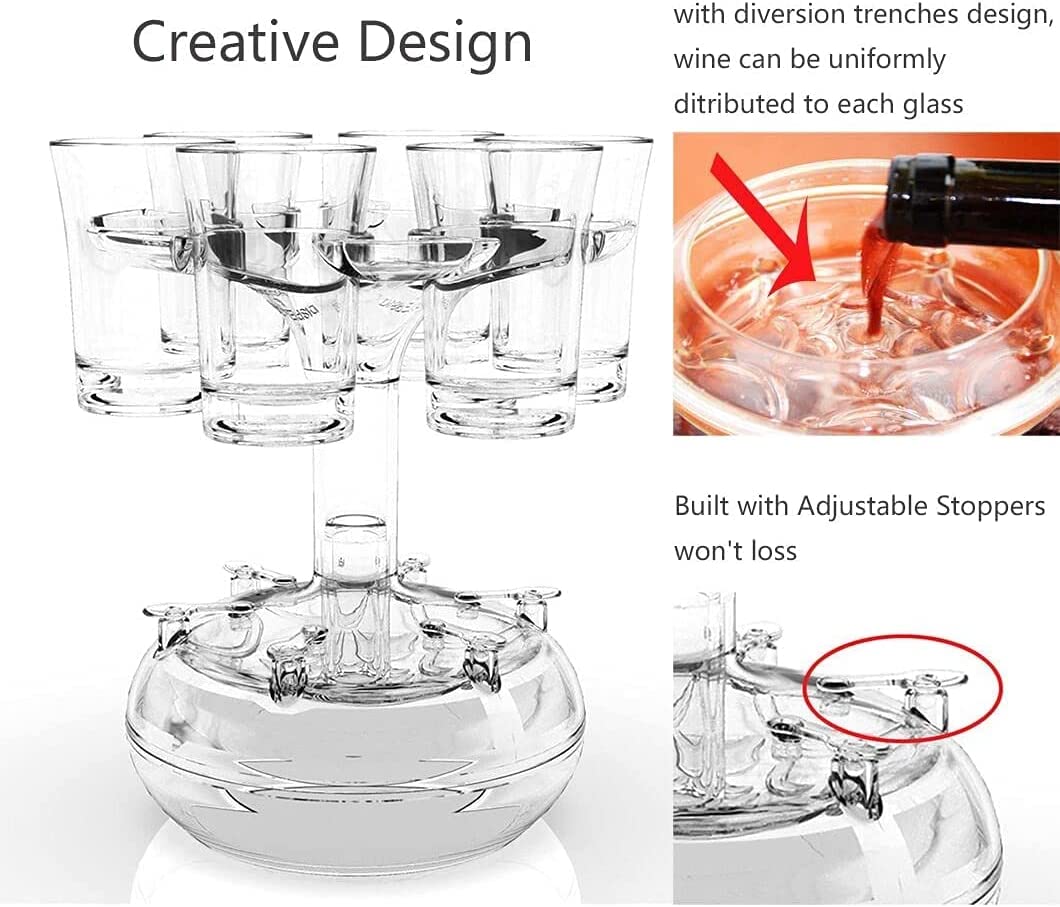 SPECIFICATIONS:
MATERIAL: Acrylic-safe plastic Color:Transparent,Pink,Yellow
PRODUCT WEIGHT: Total:335g (1xdispenser:165g, 6xclear glass shots:170g) PRODUCT SIZE: 12*15.8*13.9cm.
PACKAGE CONTENTS:1×Dispenser with 6 Shot Glasses,  Read more 6 shot glass dispenser in white 6 shot glass dispenser in yellow 6 shot glass dispenser in blue 6 shot glass dispenser in purple.
Product Dimensions: 4.7 x 6.2 x 5.5 inches