The Laser Tape Measure is a convenient tool for measuring various room sizes, window heights, and furniture sizes with only one button.
The laser measure has 2 modes of measurement: front or tail, satisfying the needs of free measurement and edge measurement.
The laser measurement tool's double laser transmitters deliver a series of complex measurements in 0.2 seconds with a stable measurement data and a 1/16 inch error margin.
It is possible to measure from as close as 0.16ft to as far as 98ft. Additionally, the laser of the laser measure is a class II laser that is safe for human use.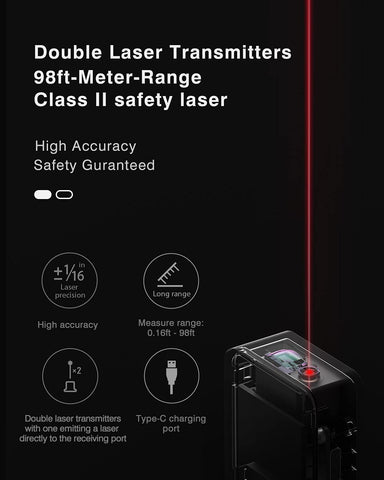 Mobile phones can connect to the digital tape measure via bluetooth, adding new features to MI HOME App, such as data storage notes and floor plan mapping. In MI HOME App, you can switch the measurement units between M/Ft conveniently.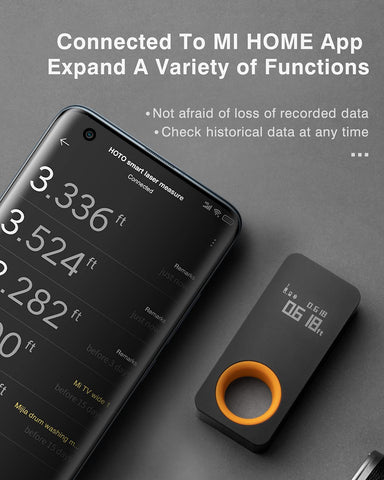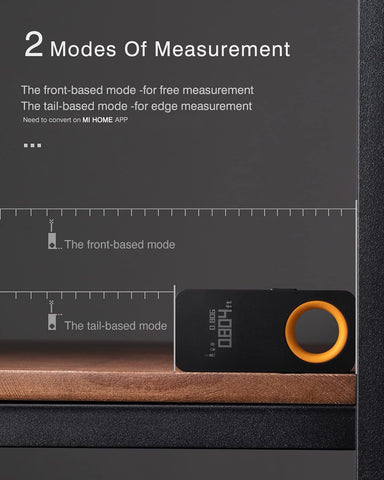 This low power consumption OLED screen is fingerprint-resistant and displays measurements, power, and Bluetooth connection information clearly. Laser tape measures can be charged with ease and convenience with universal type-C interfaces.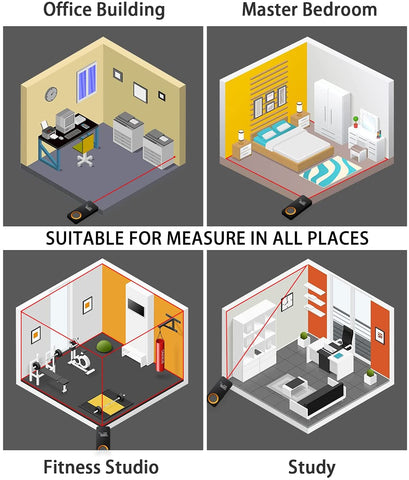 Customers FAQ :
Is it possible to convert the measurement unit with this laser tape measure?
You can convert meters and feet with this laser tape measure.
How long does the laser measure take to charge?
A little over 100 minutes.
Is it possible to use it to measure a person's height?
It is possible to do that.
How far is the laser measure's Bluetooth transmission distance?
Laser measures have a Bluetooth transmission distance of 26.25 feet.