This listing is for one pen.
Badass bitch
Please kindly fuck off
I stole this motherfucker
You're doing great sweetie
Calm your tits
Get shit done
Good fucking vibes
Go fuck yourself
I am a ray of fucking sunshine
Fresh outta fucks
Bitch you're doing a good job
All these pens write in black ink.
FEATURES:
Sweating Day Pen Steal the show anywhere with these cheeky, slightly unsuitable pens. can express your personality, and your dissatisfaction with life, and vent your emotions. You don't have to tell how you feel, your pens will do the job to tell everyone which mood you are in.
Fun Pen Set There is nothing more fun than a fun light activity with a pen. Get compliments when you interact with people or give someone a pen.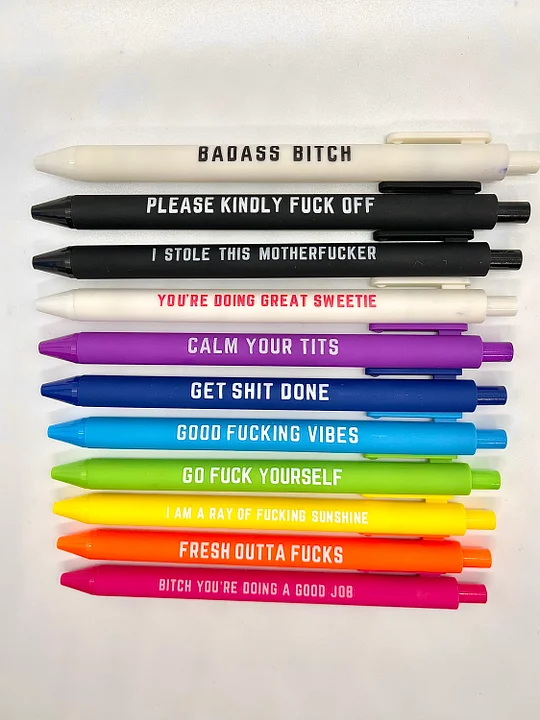 Easy to Use: the 0.5 mm/0.02-inch nib provides a clean line and reduces skipping when writing, which makes these ballpoint pens write smoothly on a wide variety of papers, and the black ink does not penetrate the paper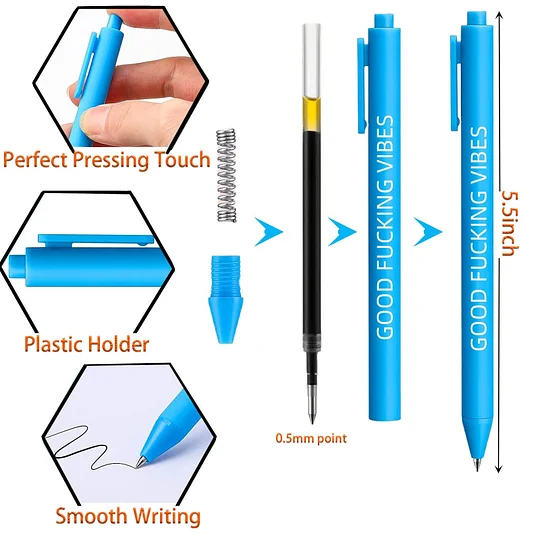 Smooth Writing: made of plastic material for smooth and comfortable writing, these plastic complaint aid pens are also a good way to show them their funny complaints
Novelty Gifts: you can give a set or 2 of these complaining quotes pens to those mean people in your life, nice gifts for parties or daily use if you want to let everyone around you know that socializing isn't always your strongest skill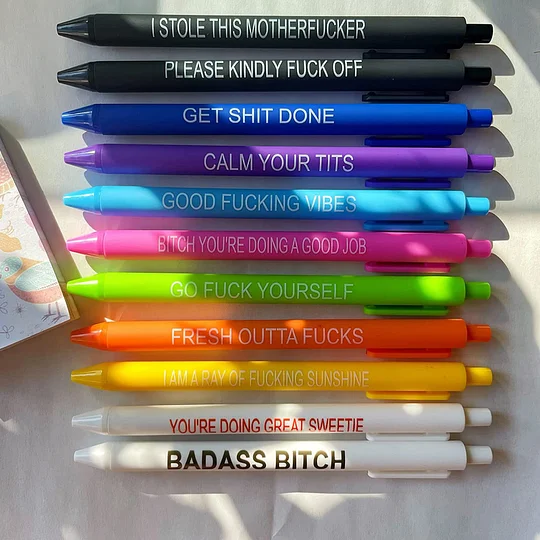 Package:11Pcs Funny Pens